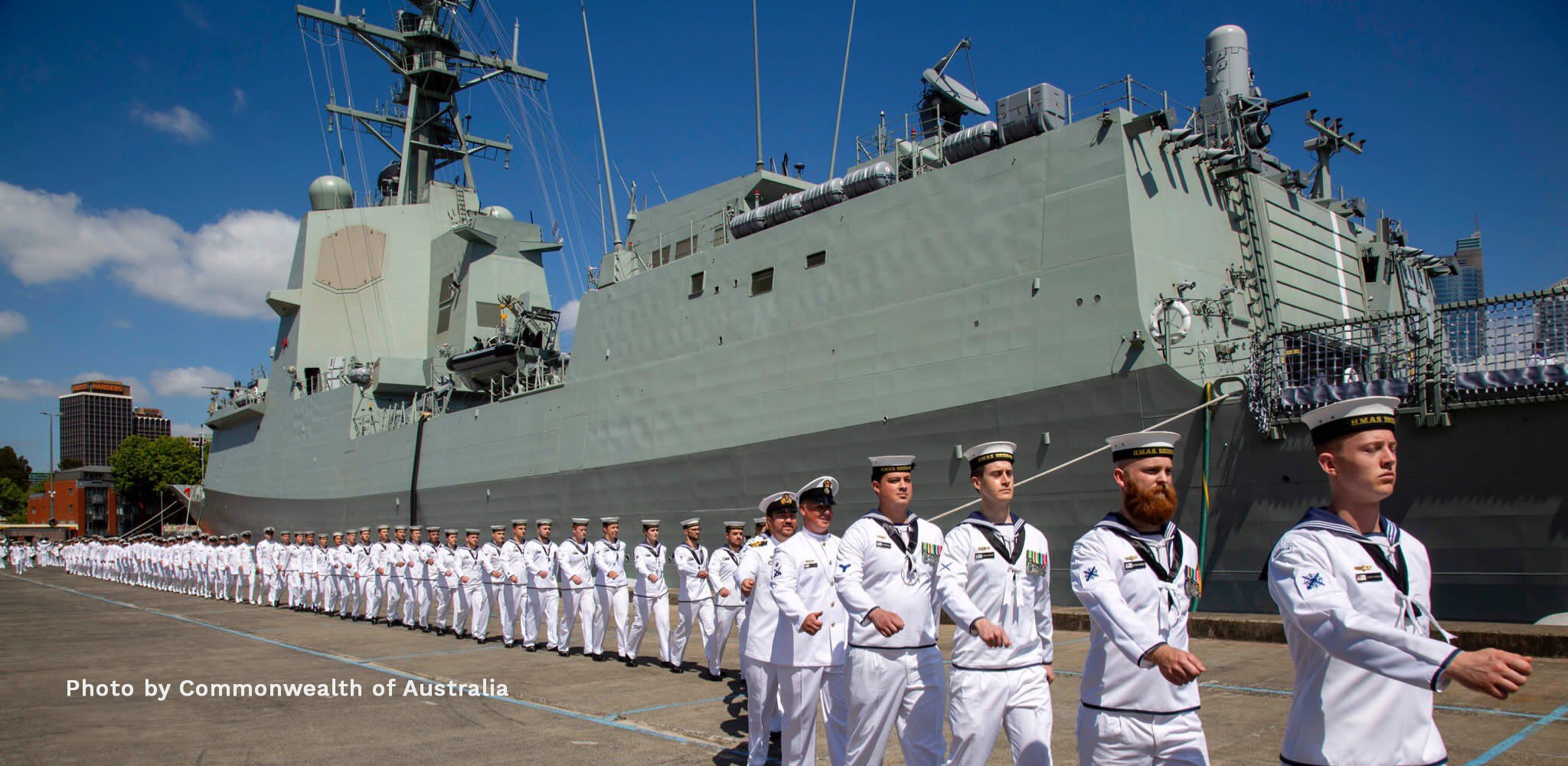 On 27th. October, the Commonwealth of Australia delivered the AWD "Brisbane" to the Royal Australian Navy, second of the series of three that has been built with Navantia's design and technology, as they are based on the F100 class frigates, built for the Spanish Navy. Navantia is also cooperating in the construction of these three ships in Adelaide's shipyard.
The ceremony took place in Garden Island naval base in Sydney and counted with the attendance of the president of Navantia, Susana de Sarriá, who emphasized the "pride for Navantia and for the whole the Spanish industry for the international success achieved by a company as Navantia ".
She said that it is a good example of the value that Navantia leaves to the Spanish society: " We are a strategic company providing technological capacity and industrial top solutions for the protection of the national sovereignty in the areas of defense and safety ".
"This way- she added – we create qualified employment in Spain and later we export our products and services obtaining important economic returns and creating prestige for Spain ".
Susana de Sarriá highlighted that Australia is a strategic country for Navantia, where it has achieved contracts for 2,400 billion € in the last years, for the design and construction of amphibious ships, fast landing crafts, frigates and logistic ships, which first unit will be launched in November in Ferrol.