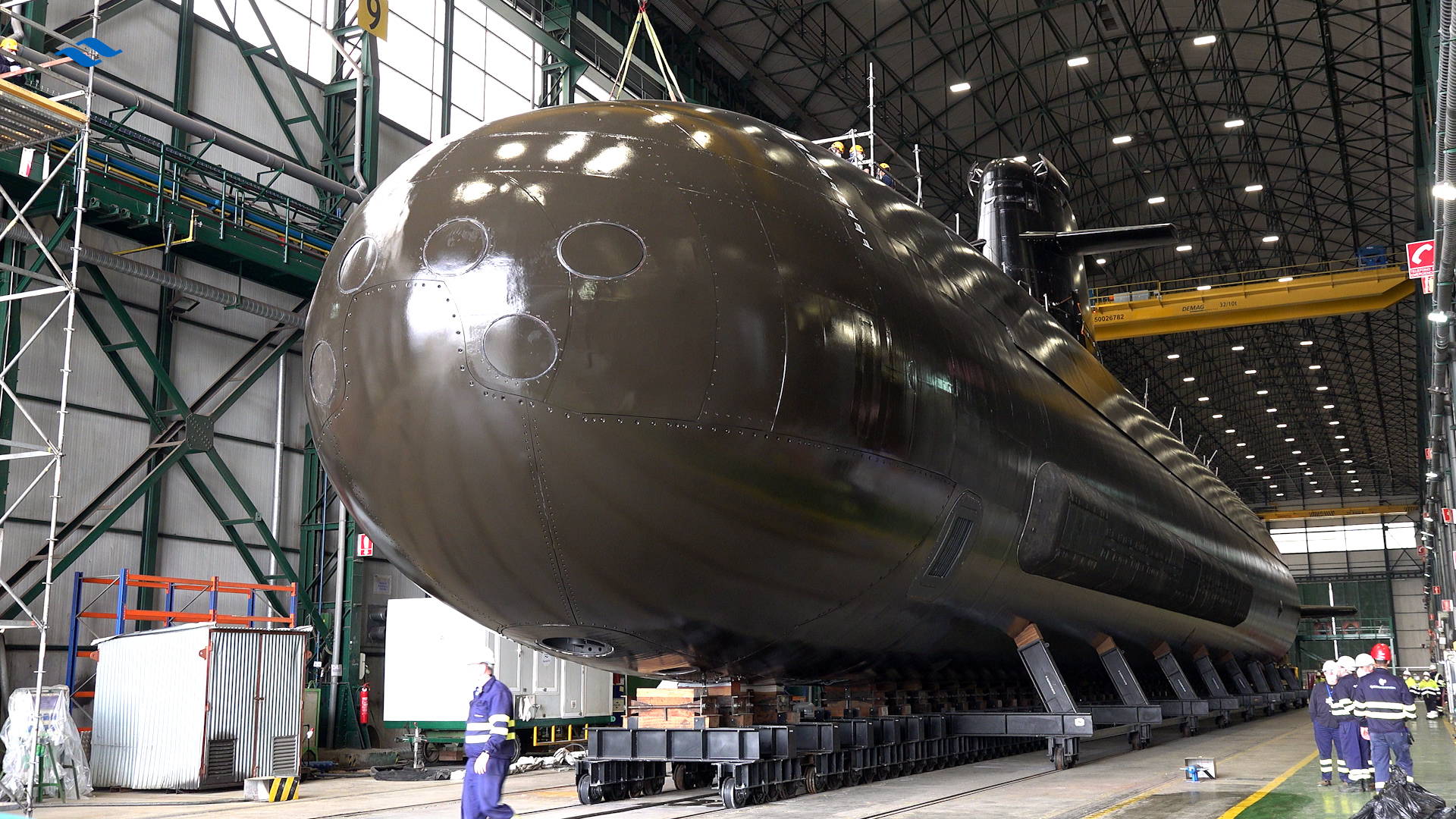 As from the next academic year, Polytechnic University of Cartagena (UPCT) and Navantia will be offering a Master's in Underwater Technologies, aimed at covering the different stages involved in designing, constructing, operability and maintenance of a conventional submarine and the knowledge and expertise involved. The programme is basically aimed at not only technical, naval, industrial and aeronautical engineers, but also graduates from the Military Naval Academy.
Pre-enrollment begins in March and the course will be taught as from September, with on-site/classroom lecturing, in the afternoon/evening and over two academic years, a format that will enable students to combine studies and work. A minimum of 20 students must be enrolled.
The Master's is structured into eight modules: Projects, Structures, Mechanical Systems, Electricity and Control, Production, Management, Combat Systems and Life Cycle Support.
The eight modules make up 120 ECTS (European Credit Transfer and Accumulation System) credits, of which at least 75 have to be achieved, together with the Master's dissertation (15 ECTS) to receive the qualification. The modular structure of the course also enables students to obtain the university specialist diploma in Underwater Technologies when they study between 30 and 59 credits. The ECTS is a system used by European Universities to validate subjects.
Students who study modules without reaching the 30 ECTS will be able to obtain a Specific Training Certificate for each module studied.
University profiles
The Master's mainly targets graduates, students with Master's Degrees, technical engineers and engineers who have graduated from Naval & Ocean Engineering, Industrial Engineering and Aeronautical Engineering Technical Schools and Military Naval Academies. Other university qualifications such as Telecommunications may also be admitted, bearing in mind that they must have certain prior basic knowledge, as explained by the Director of the Naval & Ocean Engineering Technical School, Juan José Hernández.
Professionals with extensive experience in the subject matter may also apply for the course, especially when their experience concerns submarines, even if they do not have the university qualifications needed. In such cases, they will be awarded the qualification of Professional Expert or the Professional Specialist Diploma, depending on the number of credits they have studied.
The Master's has been organised jointly with the Naval & Ocean Engineering Technical School at the UPCT on the initiative of Navantia, through the Isaac Peral Professorship of Underwater Technologies. The main aim of this professorship, established in 2016, is to establish ongoing cooperation between Navantia and the Polytechnic Univeristy in the areas of training, practical application of R&D&i knowledge and to encourage innovation in the underwater engineering sector.
In recent years, almost 200 UPCT students have passed through Navantia, which is committed to training and employing these students; some of them have had grants and internships, while others were gaining practical experience. Navantia has also contracted nearly one hundred engineers with UPCT qualifications to work at its Cartagena shipyard.