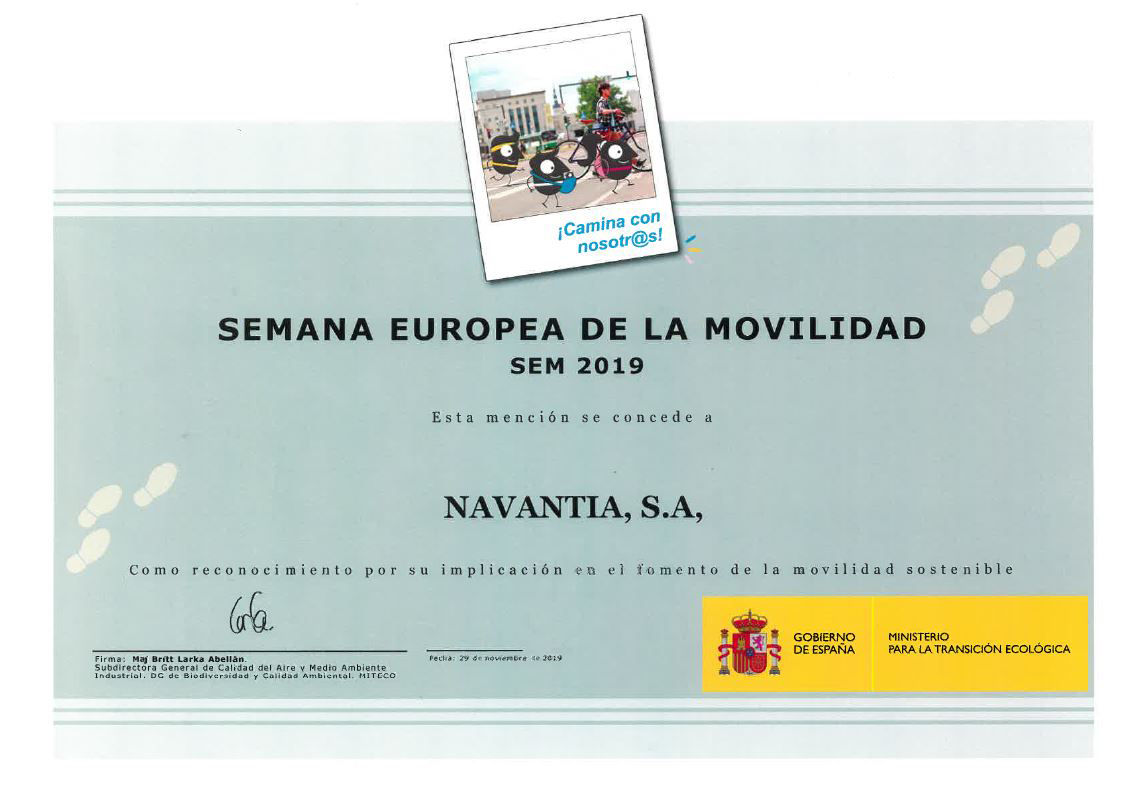 In 2020, the Spanish Ministry for Ecological Transition awarded Navantia's involvement in promoting sustainable mobility, specifically following its employees' outstanding participation in the 17th European Mobility Week held in September 2019.
Over the course of the week, several members of staff signed up to the sustainable mobility initiatives, such as cycling, walking, car-sharing or public transport. They covered a total of 22,108 sustainable km, reducing CO2 emissions into the atmosphere by 4,809 kg.
In 2019, Navantia signed up to the UN Global Compact and its Sustainable Development Goals. As part of its commitment to tackling climate change, the company has launched initiatives such as electric vehicle charging point centres, cycle lanes to facilitate moving around the shipyards, etc.