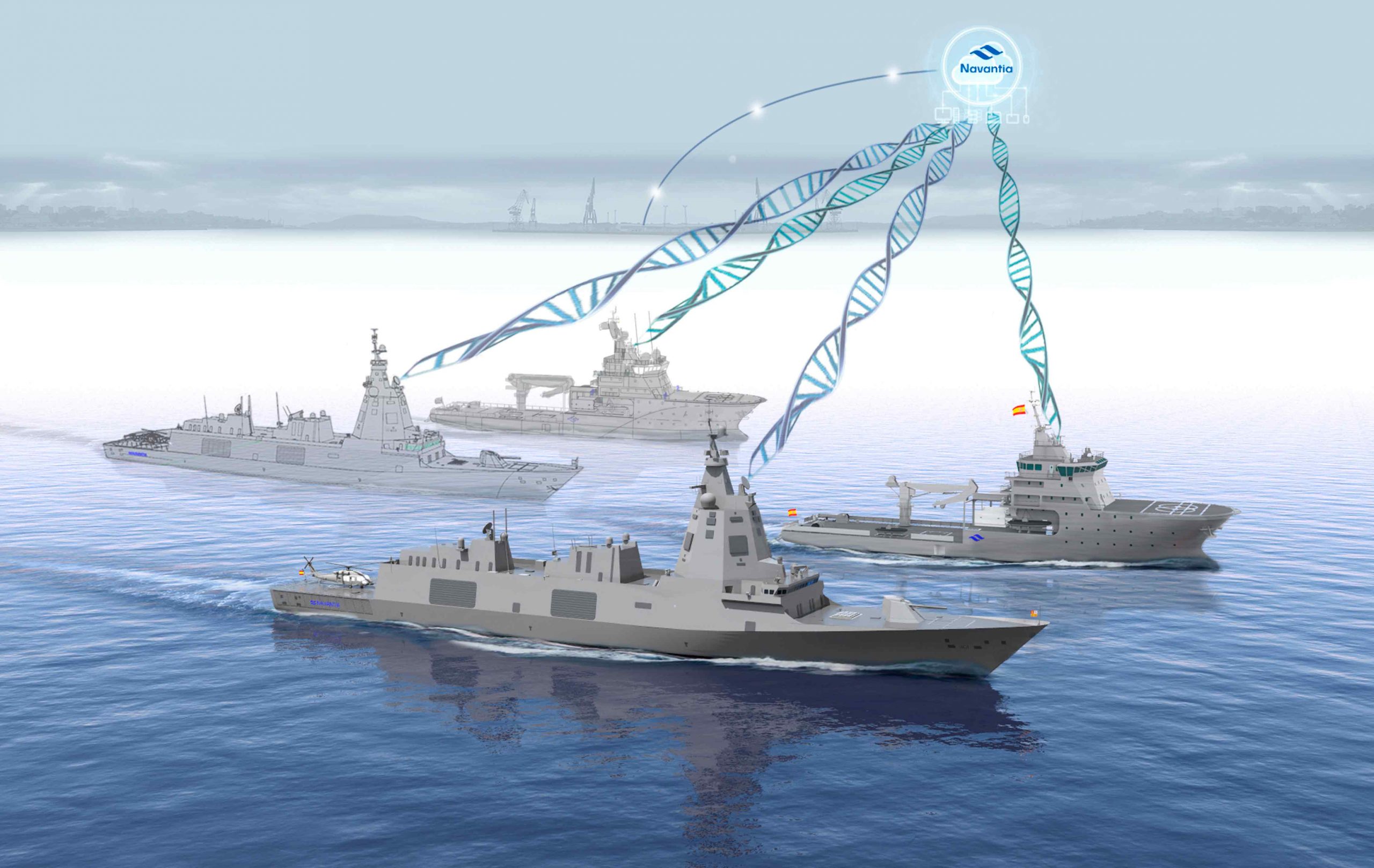 Telefónica has reached an agreement with Navantia to provide the infrastructure, security and communications required to host an innovative digital platform boasting the latest technologies in the design, construction and life-cycle support of Spanish Navy ships, contributing to the company's digital transformation plan.
As Adrián García Nevado, Director of Companies at Telefónica España, stressed: "We've made Telefónica's experience as a digital operator available to Navantia with our virtual private cloud services and communications networks. This will provide Navantia with the professional services and infrastructure necessary to increase its digital capabilities."
Meanwhile, Donato Martínez Pérez de Rojas, Navantia's Director of Technologies and Digital Transformation, highlighted Navantia's commitment to operational efficiency by using Spain's top provider of digital technologies. "This private cloud will allow us to provide a premium service to the engineers designing the ships, and one which complies with all safety requirements."
The award of the project, worth 5.2 million euros with the potential to rise to 14 million, includes the use of technologies such as server and application virtualisation, disaster information recovery and official bodies' certification of the platform.
This will give Navantia access to all digitisation tools in the ship life cycle process. This includes design using advanced software, right through to the construction and completion of life cycle support via the creation of a digital twin.
Meanwhile, the platform infrastructure will be hosted at the data centres located at TecnoAlcalá and Julián Camarillo which comply with the strictest safety certifications (Tier IV GOLD, ENS, ISO…).
This agreement marks a new milestone in Telefónica's relationship with Navantia, while the operator is also working on one of the projects awarded as part of the Ministry of Economic Affairs and Digital Transformation's 5G support plan. This is an industry 4.0 project which forms part of the Navantia Shipyard 4.0 digitisation plan. It will provide remote technical assistance to machines in production using augmented reality and 3D models; visual display of parts on site in order to detect potential incidents and real-time 3D streaming to validate the ship's construction blocks in an accurate manner.