Navantia's Sustainable Development Goals
How are we contributing to the 2030 Agenda?
We have linked our Primary Sustainable Development Goals to the 5 areas of our CSR Executive Plan with the aim of streamlining the integration of the 2030 Agenda into the company and driving our contribution to it.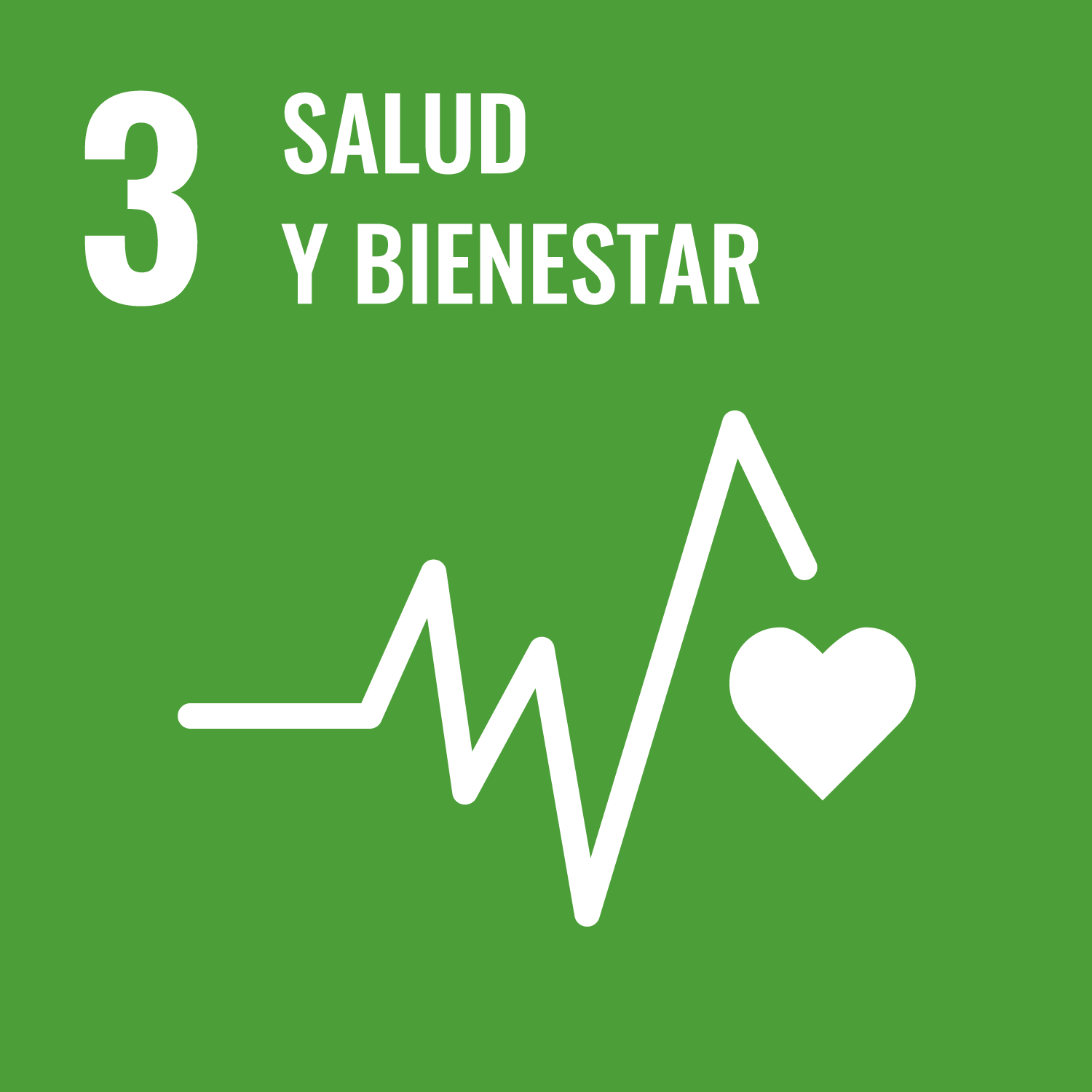 THE NAVANTIA GOAL
Promoting and protecting the health of Navantia staff and their environment, by raising awareness of the benefits of good health and leading a healthy lifestyle.
OBJECTIVES
Zero accidents
Improve the health and well-being of our employees
In 2020, we committed to obtaining ISO 45001 certification for our Occupational Risk Prevention System (ORP)
Achieve "Healthy Organisation Certification"
WHAT WE'RE DOING
The safety, health and well-being of the company's employees and ensuring they perform their duties in a safe environment, are strategically important areas for Navantia. The company systematically assesses and identifies environmental and safety risk-factors, establishing preventive measures intended to achieve the "zero accidents" objective.
Navantia has its own Risk Prevention Service, including a Basic Healthcare Unit at each production centre.
Every member of staff is required to take responsibility for risk-prevention, whether they work directly for us or belong to an auxiliary industry . In order to foster knowledge and strengthen safety policies, all staff receive the information and training required to perform the functions applicable to their job role appropriately.
Navantia is currently OHSAS 18001:2007 certified at all its production centres; Bay of Cádiz, Ferrol Estuary and the Cartagena Shipyard. Over the course of 2019, management procedures were progressively adapted in order to achieve the new ISO 45001:2018, Occupational Health and Safety Management Systems certification in 2020.
The drive to improve safety over recent years has seen Navantia considerably reduce its accident figures over a period of time. In 2019, the company signed up to the Luxembourg Declaration, a consensus document prepared by the European Network for Workplace Health Promotion (ENWHP), which sets out basic principles and the framework for good proper employee health management.
This sees Navantia undertake to follow the basic principles of promoting health at work in managing the well-being of its workforce, as well as continuing to comply with its occupational risk prevention obligations.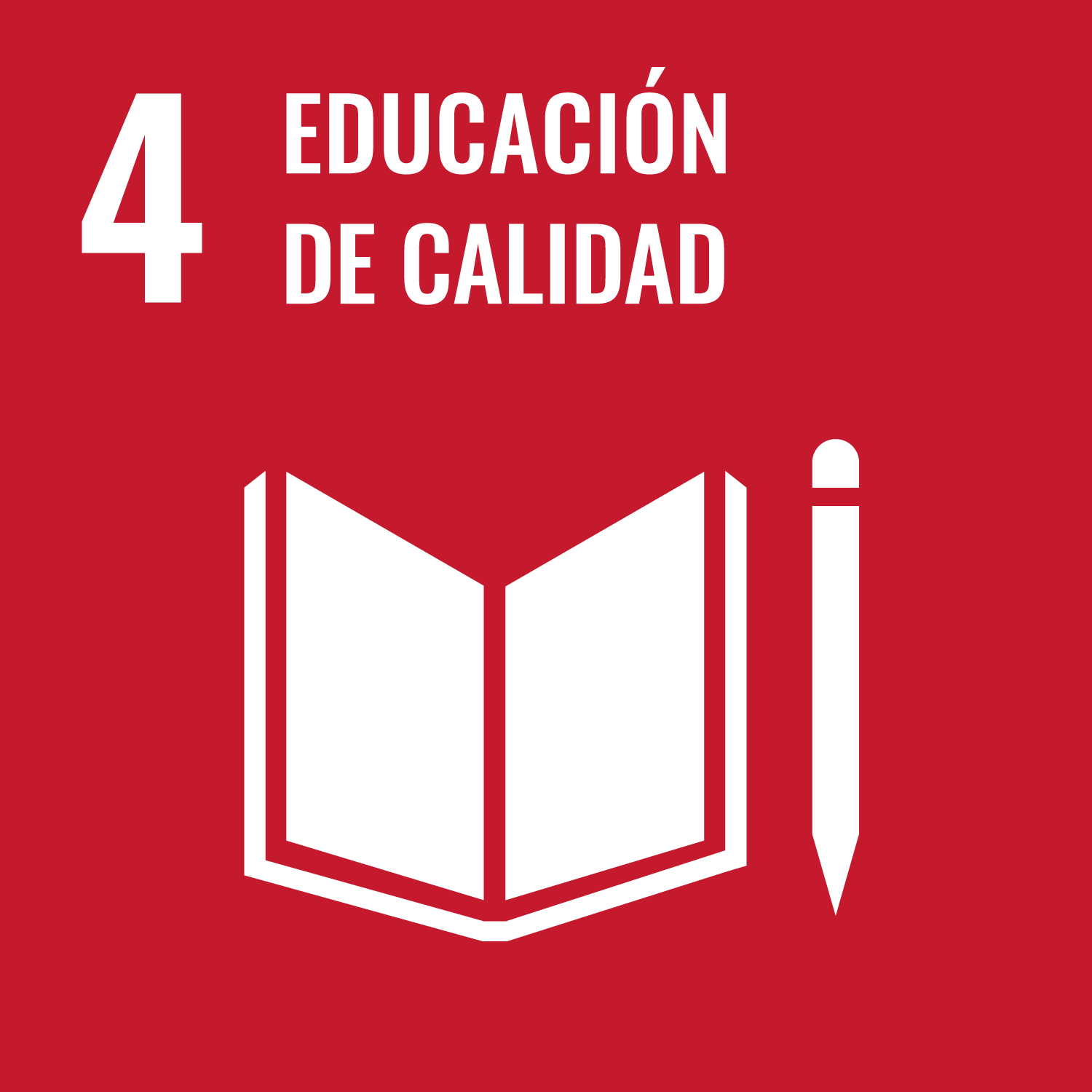 THE NAVANTIA GOAL
Promoting quality education both for our own staff and collaborating industry personnel.
OBJECTIVES
Creation of a training centre in order to instil naval and maritime culture among the workforce and collaborating industry staff.
Provide sustainable development training to Navantia's professionals.
Foster Chair programmes with universities.
WHAT WE'RE DOING
In such a specialised sector, talent management is absolutely crucial . That's why we draw up a training, professional development and knowledge transfer programme on a yearly basis in order to boost employee growth, furthering career prospects and providing new tools and resources as well as enhanced ability to rise confidently to future challenges.
Navantia's professionals received more than 94,000 hours of training in 2019.
In 2019, the company invested nearly five million euros in training its staff, thereby promoting a cross-cutting approach, cooperation, innovation and individual training. During 2019, 90% of women and 91% of men on the workforce took part in training activities. Internal mobility is also actively promoted, fostering employees' professional development and strengthening their commitment to strategic objectives.
Navantia is also committed to the implementation of training practices that improve young people's employability, giving them the chance to join the labour market and equipping them with the knowledge and skills necessary to enter the sector. In 2019, the company signed more than 30 agreements to put into place a range of university internships, dual training programmes and workplace training, among others.
STANDOUT STATISTICS
+114,000h of training for Navantia staff (2020).
42 training agreements with educational institutions for the implementation of internships (traditional and dual training) in 2020.
+1,100 university students have completed internships at Navantia over the past 5 years.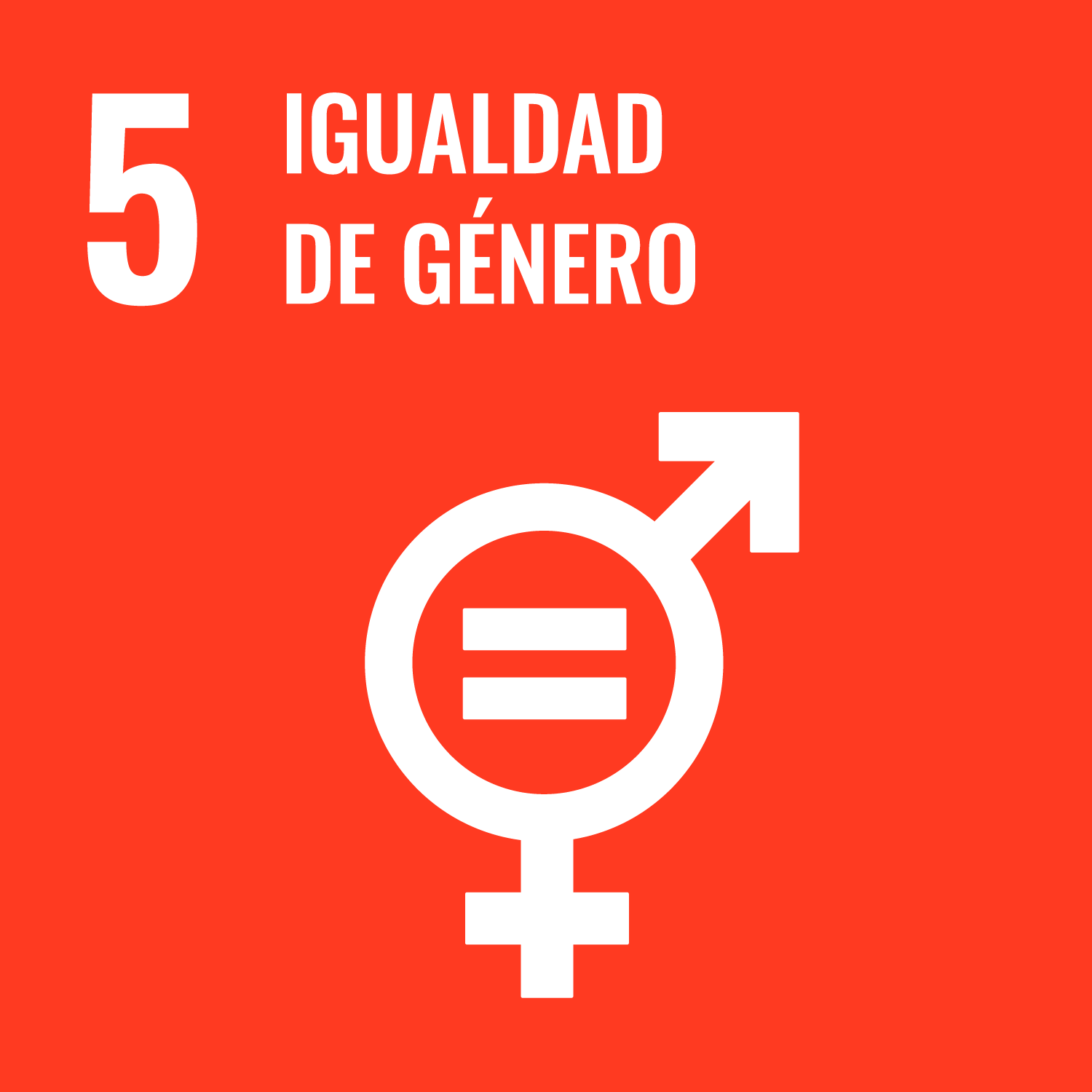 THE NAVANTIA GOAL
Equal treatment and access to work opportunities, empowering women and implementing inclusive practices, including sexual and gender diversity, in order to support the vulnerable.
OBJECTIVES
30% of women in management positions (A or B) by 2025.
20% of women in the workforce by 2022.
Implement the Equality Plan signed with the Intercentre Committee.
Zero pay gap. Commitment to certify pay gap by 2020.
Adapt design criteria to promote gender equality.
WHAT WE'RE DOING
Navantia believes equality in treatment and opportunities are crucial in providing stable, high-quality employment with the possibility for professional development. In this respect, the company devised its first Equality Plan ten years ago to ensure there is no gender discrimination within the organisation.
In the age bracket of employees under 29 years of age, women make up some 36% of the staff.
In December 2019, as a result of the progress achieved in this field, Navantia signed its second Equality Plan, valid for four years, which represents a further impetus in the development of the values and ethical principles of equality and diversity which govern conduct in employment relations.
Navantia's central action areas focus on culture, communication and corporate image, pay equality and the fight against the pay gap, professional selection, training and development, work-life balance and flexibility and the prevention of workplace harassment. The Plan sets out different measures and specific objectives in each area and is a reflection of the company's commitment to reducing the pay gap and increasing the representation of women on the workforce.
STANDOUT STATISTICS
14.8% of women on the workforce in 2020 (up from 13% in 2019)
Enhanced female recruitment: in the under-29 age bracket, women make up 30.5% of the workforce. From 30 to 39 years the figure is 25.7% of the total in 2020.
25% of the Board are women (3 of 12) and the Management Committee is 36% female (4 of 11 in total) in 2020.
Members of the #CEOPorLaDiversidad Alliance.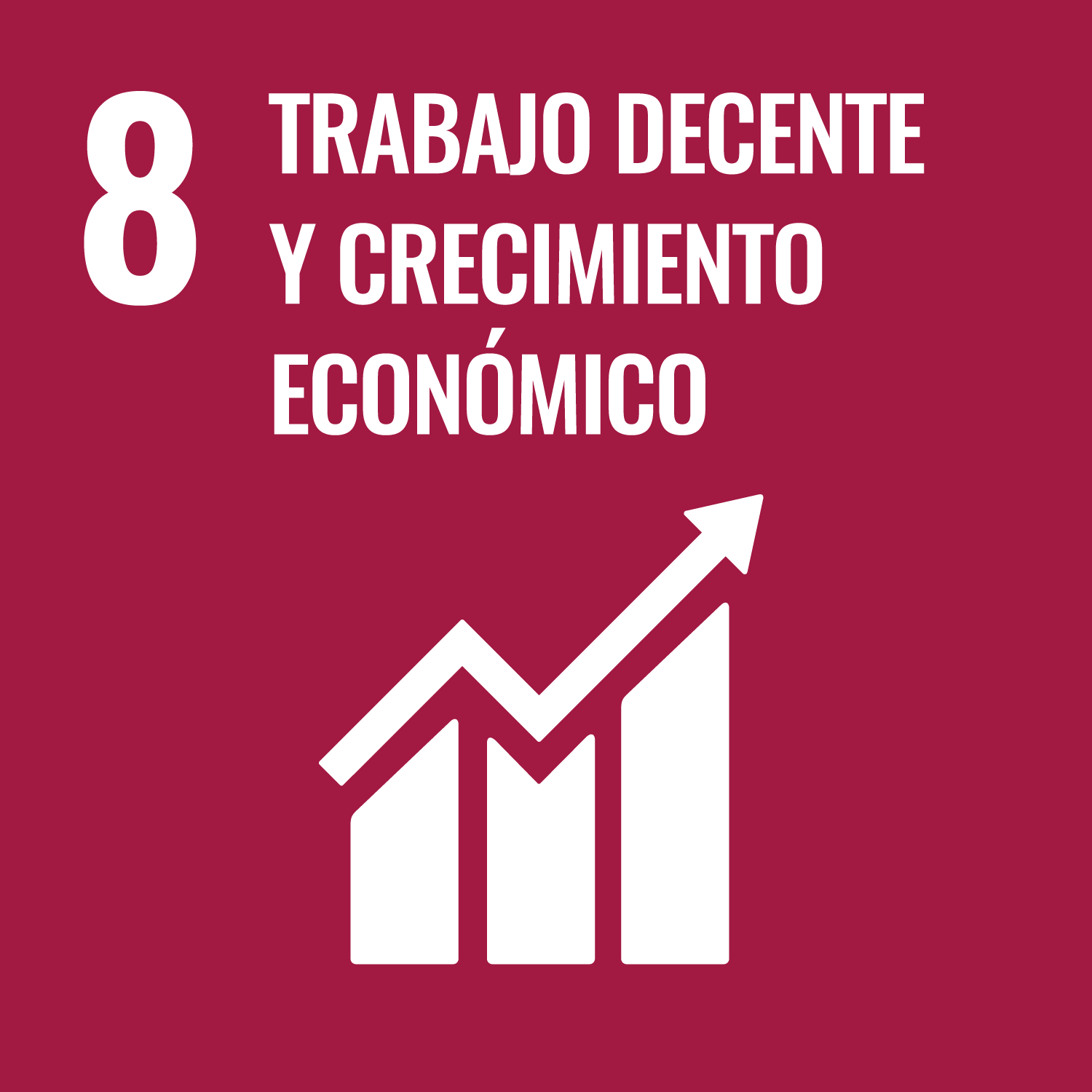 THE NAVANTIA GOAL
Promoting economic growth, a fulfilling and productive job and decent employment for our employees and collaborating industries.
OBJECTIVES
Increase the contribution to Spanish GDP and quality employment in accordance with the objectives of the Navantia Strategic Plan.
Improve economic productivity by implementing operational efficiency and digital transformation.
Foster the growth of small and medium-sized enterprises by promoting cooperation with suppliers and collaborating industries.
WHAT WE'RE DOING
Over the course of its 300-year history, Navantia has become the driving force of the naval sector in Spain, setting the benchmark on the international stage and boasting a presence in eight countries and exporting to more than twenty. We're a strategic company in the country's defence and an essential player in economic growth.
In 2019, Navantia has more than 3,800 employees and has generated more than 8,000 direct jobs through auxiliary industries and over 25,000 indirect and induced jobs.
In 2019, the impact on aggregate demand amounted to 3.7 billion euros, generating more than 25,000 direct, indirect and induced jobs. All this meant the company had an impact on gross domestic product totalling over 1.25 billion euros - some 0.9% of total Spanish industry.
With subsidiaries and delegations in seven countries around the world and exports to more than 20, the company helps bolster Spanish exports and acts as a technological showcase for Spanish industry worldwide. The company's average annual export volume since 2005 is 49% of its revenue, accounting around 1.3% of all high-technological- content Spanish exports. Navantia's worldwide military shipbuilding export quota over the past decade accounts for 10% of all global exports.
STANDOUT STATISTICS
€1.208 billion in revenue (2019)
+3,869 employees (2020)
+22,700 jobs (indirect, direct and induced) in 2020
89 people with disabilities in the workforce (2020)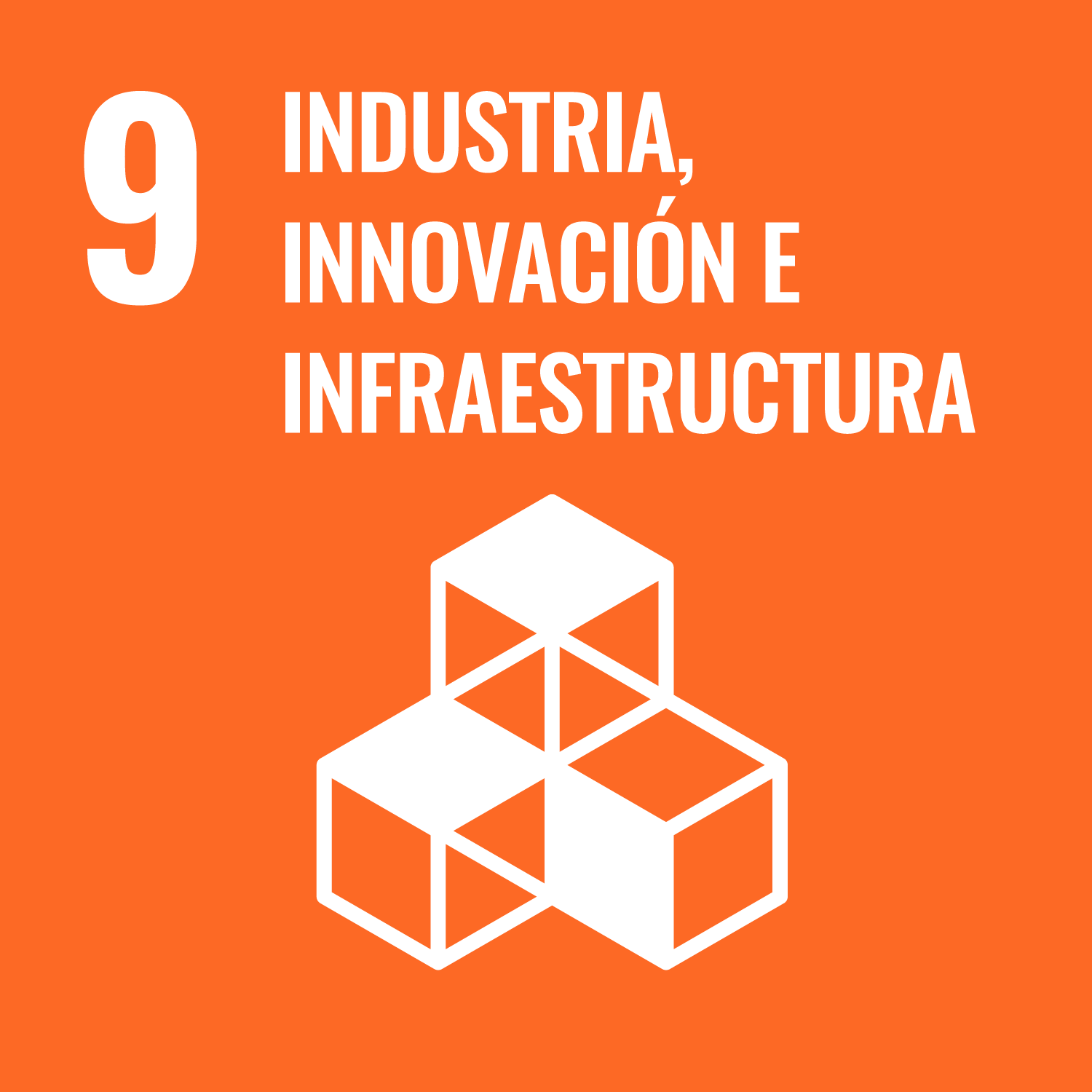 THE NAVANTIA GOAL
Promote inclusive and sustainable industrialisation, boosting the industry's contribution to employment and gross domestic product, as well as improving the sector's technological capabilities by promoting innovation wherever Navantia is engaged.
OBJECTIVES
Promote inclusive and sustainable industrialisation, increasing contribution to employment and GDP.
Strengthen scientific research and improve the sector's technological capacity in all areas where the company is engaged.
Modernise factories in accordance with the investments contained in the Strategic Plan, promoting the adoption of clean and environmentally rational industrial technologies and processes.
WHAT WE'RE DOING
Navantia is a technology company committed to innovation throughout the value chain. Innovation is the main driver of economic growth towards new business models, enhancing competitiveness in existing business lines. As such, it dedicates resources to research, development and innovation in order to anticipate and respond to new technological challenges in a context of global competition and an ever-changing, increasingly complex environment.
The Shipyard 4.0 project sees Navantia modernising its operation centres to integrate them into the new Digital Ecosystem
Navantia's innovation model is based around open and collaborative technological knowledge and includes a technological transition process by which R&D results are incorporated into new programmes. In order to maintain investment levels in R & D+i, Navantia relies on collaborative agreements with leading universities and technology centres in Spain.
As part of the innovation model, there should be special focus on the 'Shipyard 4.0' project, devised to improve processes and tools throughout the value chain and to act as a driver in the renewal of production centres and their integration into the new Digital Ecosystem.
STANDOUT STATISTICS
+ € 1.254 billion impact on GDP - 0.9% of Spain's industrial GDP total.
4 Chair programmes established with universities (Cadiz, A Coruña, Cartagena Polytechnic and Madrid Polytechnic).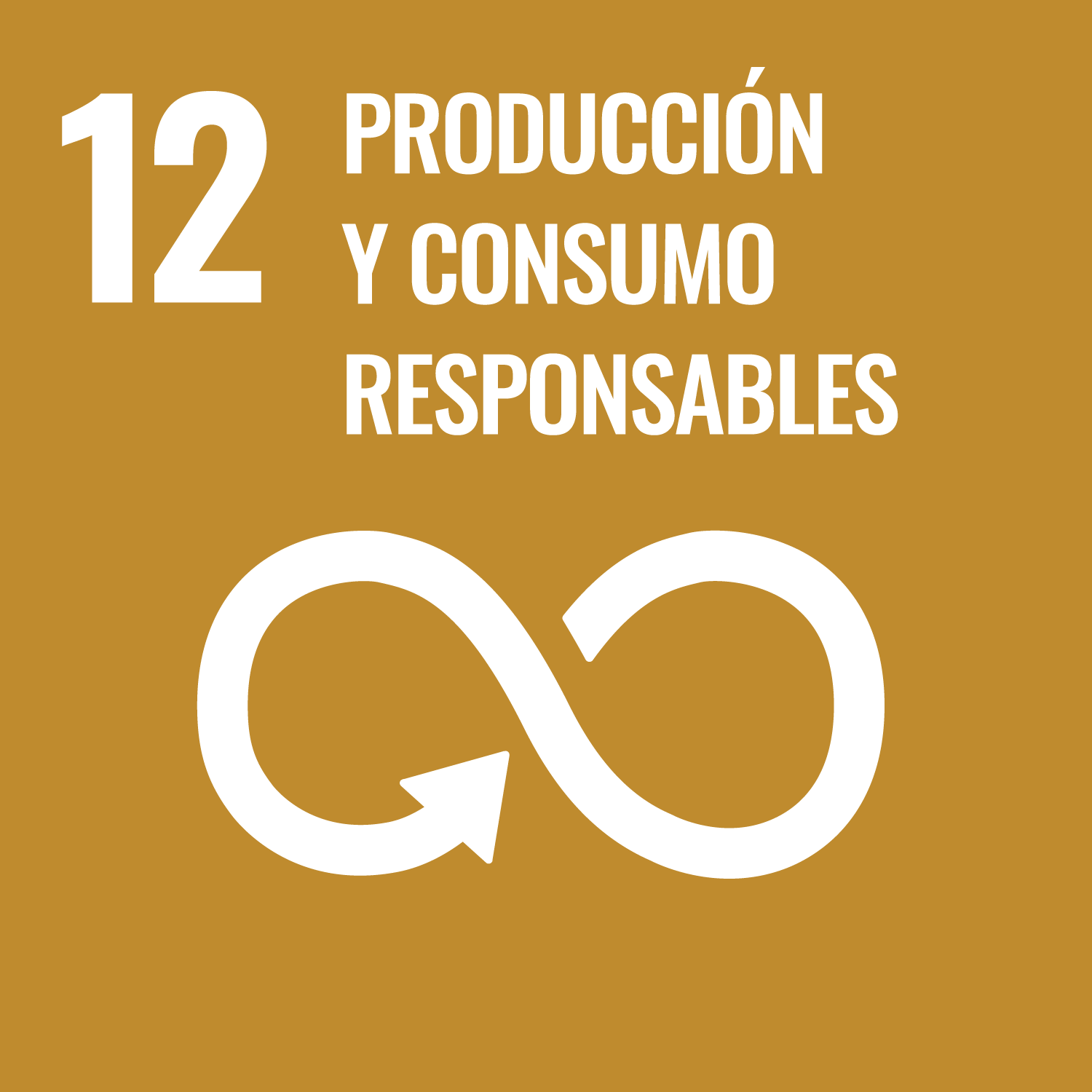 THE NAVANTIA GOAL
Sustainable consumption and production, promoting efficient use of resources and affordable, non-polluting energy, all while adopting environmentally friendly infrastructure and committing to the circular economy concept.
OBJECTIVES
Launch a comprehensive circular economy project.
Reduce water consumption using integrated cycle management.
Encourage sustainability reporting in partner companies.
Zero waste strategy using prevention, reduction, recycling and reuse initiatives.
WHAT WE'RE DOING
Navantia is always striving to improve its processes and operations to make them more efficient, responsible and ensure a lesser environmental impact. Reducing emissions, making more rational use of resources and developing a growth strategy focused around the circular economy are just some examples.
Since 2016, Navantia has succeeded in improving its Waste Recovery Index by almost 30 points.
The most notable achievement in terms of responsible consumption has been waste management. As part of our commitment to caring for and protecting the planet, the company goes far beyond proper management, establishing circular economy criteria within its policies with the aim of reversing the traditional model in favour of a new paradigm which places prevention (reducing waste generation) and recovery (reuse, recycling or energy recovery) at its very heart. Materials that until recently were considered unusable waste have therefore become raw materials for other processes, leading to an extended life cycle and minimising the company's environmental impact.
As for other consumption, Navantia has reduced its total water usage by around 15% since 2016 and has opted to use renewable energy at 3 of its 5 geographical centres: Ferrol Estuary, Cartagena Shipyard and Cadiz Bay.
STANDOUT STATISTICS
Waste recovery rate: 65.55 (2019) – the company has improved its recovery rate by almost 10 points on 2018.
Water consumption (2019): 620,461 m3.
A reduction of about 15% in total water consumption since 2016.
Electricity consumption (2019): 109,903 MWh.
Electrical energy consumed at 3 of Navantia's 5 geographical centres in Spain comes from renewable sources.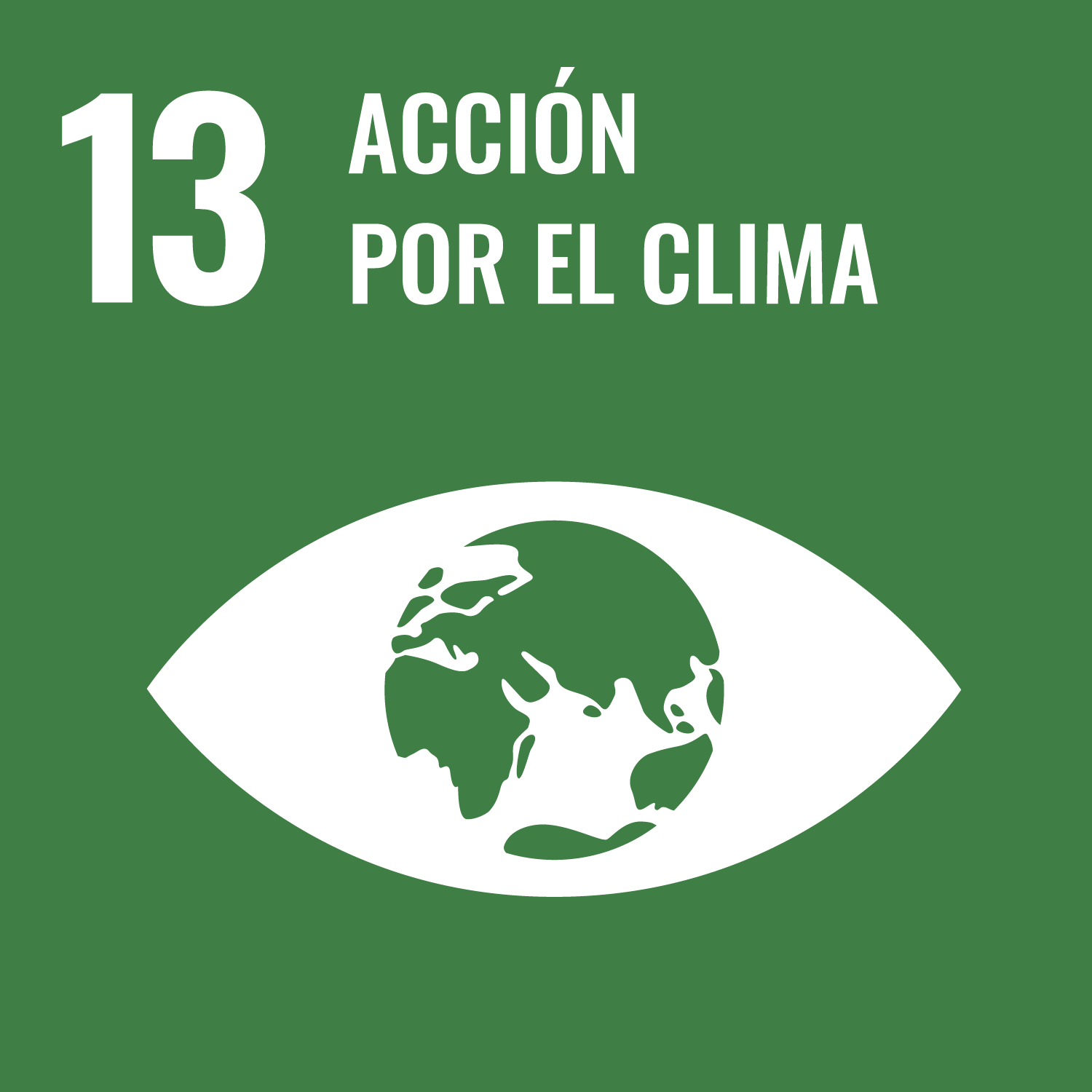 THE NAVANTIA GOAL
A commitment to mitigating our contribution to climate change by reducing carbon emissions from our operations.
OBJECTIVES
Reduce our carbon footprint by 10% by 2022 (GHG tonnes of CO2 equivalent).
Launch R & D+I projects aimed at reducing product GHG emissions.
Fuel saving services.
Include LNG and hybrid propulsion in the services catalogue.
SMART line and optimisation of electric consumption on ships.
Strengthen the renewable energies business line.
Environmental training and awareness for all staff at Navantia.
WHAT WE'RE DOING
Navantia has put specific protocols and procedures in place to control the emission of chemical contaminants into the atmosphere. These include both the identification of the emitting sources and the readings to be taken so preventive or corrective measures may be implemented if necessary in order to help mitigate the environmental impact of operations.
Navantia reduced greenhouse gas emissions by more than 73% in 2019, compared to 2018 figures.
Emission reduction and offset is one of the central pillars of the CSR Plan. In 2019, the company was recognised by Iberia for having neutralised the carbon footprint produced by its air travel, through a reforestation project located in Peru certified by the Verified Carbon Standard (VCS). Work is also being carried out to ensure corporate events are carbon neutral. In November 2019, the ceremony held to launch the 2018-2022 Verne Programme Strategic Plan became the company's first carbon-neutral event.
Navantia is continuously rolling out training schemes on environmental issues in order to strengthen awareness among its own workforce and across auxiliary companies working on its premises. In 2019, hundreds of training initiatives were organised at different geographical centres, totalling more than 2,500 attendees. Environmental emergency drills are also carried out across work centres on a yearly basis.
STANDOUT STATISTICS
13,740 tons of CO2 emitted (2019).
73% reduction in emissions on 2018 figures.
+100 environmental training initiatives implemented at different geographical centres.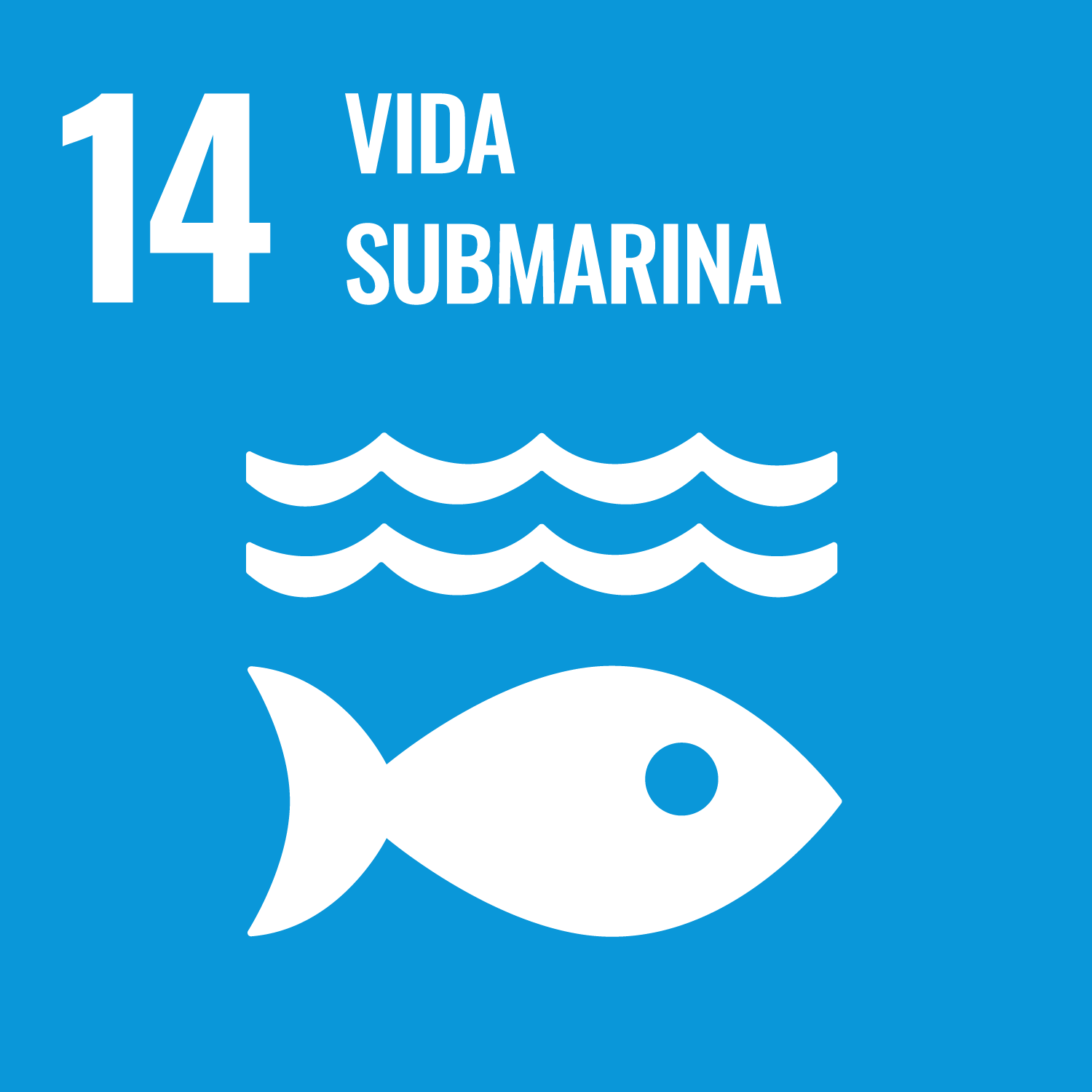 THE NAVANTIA GOAL
Preserve and make viable use of the oceans, seas and marine resources to ensure sustainable development.
OBJECTIVES
Initiatives to clean up beaches, rivers and pipes.
Partnerships with foundations to collaborate in protecting and regenerate marine life.
Applying our own technology to protect underwater life.
WHAT WE'RE DOING
Navantia's business activity is intrinsically linked to water. On the one hand, all our operations are related to an aquatic environment, making the link unbreakable. On the other, and as a direct result of the former, the company strives to care for this resource and everything surrounding from it.
In 2020, we signed the United Nations Global Compact Sustainable Ocean Principles, pledging to help protect it.
Navantia helps to preserve and make viable use of the oceans, seas and marine resources to ensure sustainable development. We support clean energy and specialise in offshore wind power across our product and services catalogue. We build supports for offshore wind farms and marine electrical substations. These structures, which are installed offshore, receive energy from wind turbines and transform it, before sending back to land for consumption, avoiding the emission of CO2 into the atmosphere.
We also continue to innovate in floating offshore wind farms, with our projects positioning the company as a benchmark for construction in and both intermediate and deep waters.
In partnership with several national universities, we are also involved in various projects related to environmental technologies that seek to reduce the spread of marine pollutants and pathogens through aquaculture-ports-ballast water using mild advanced oxidation processes.
In 2020, Navantia signed the Principles for a Sustainable Ocean promoted by the United Nations Global Compact and actively participated in the activities organised by the Spanish Global Compact Network to mark Ocean Week in May 2020.
STANDOUT STATISTICS
Signatories of The United Nations Global Compact Principles for a Sustainable Ocean.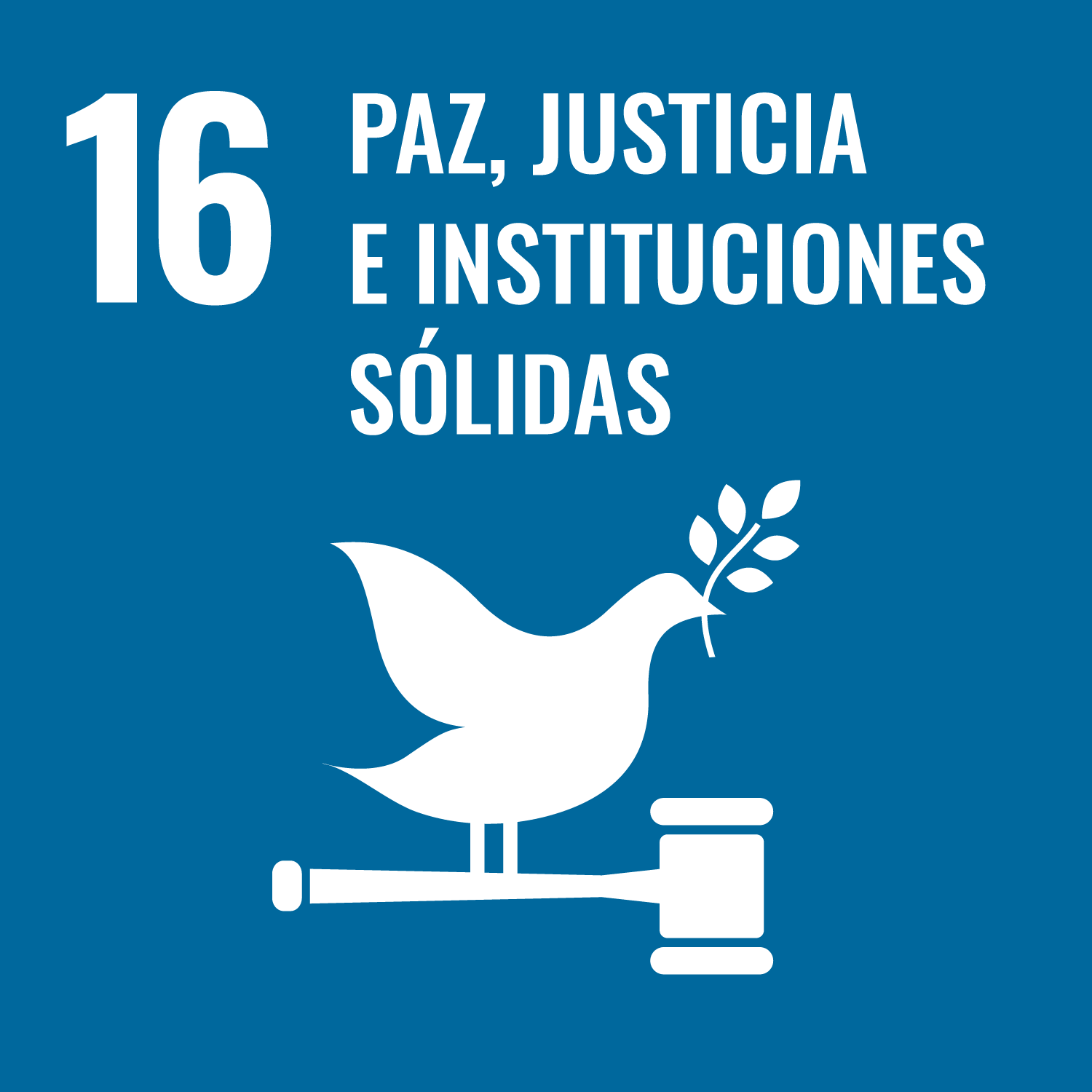 THE NAVANTIA GOAL
Working directly with national governments, international organisations and clients to develop solutions that help make the world a safer place.
OBJECTIVES
Working directly with national governments, international organisations and clients to develop solutions that help make the world a safer place.
Achieving the best national and international standards for good governance.
Commitment to approving and implementing the new corporate governance system in 2020.
Supporting and respecting the protection of fundamental human rights within the company's sphere of influence and encouraging cross-border development initiatives. Commitment to approving a respect for human rights policy by 2020.
WHAT WE'RE DOING
As a strategically significant company in national security terms, Navantia provides the industrial and technological capabilities required to satisfy the Government's essential interests in Defence and Security and is therefore in direct collaboration with administrations.
The company's Corporate Code of Conduct is the centre around which the conduct standards followed throughout Navantia's business are built.
The principles of corporate conduct set out in the Code are legal compliance, protection of health and physical integrity, proper conduct in international markets, integrity and objectivity in business, environmental protection, use and safeguarding of information, respect for people and efficient and quality management.
The company also has a robust and comprehensive crime prevention system, the Navantia Crime Prevention Compliance Manual, in order to manage any identified criminal risk-factors. The Compliance Committee is responsible for promoting and coordinating the implementation, supervision, monitoring and control of Navantia's Code of Conduct and Crime Prevention and Anti-Corruption Compliance Systems.
STANDOUT STATISTICS
+5,700 approved suppliers in 2020
+ 80 due diligence reports completed by the Compliance Committee on agents and business allies in 2020.
+600 due diligence reports performed on suppliers in 2020 (including new candidates and renewals).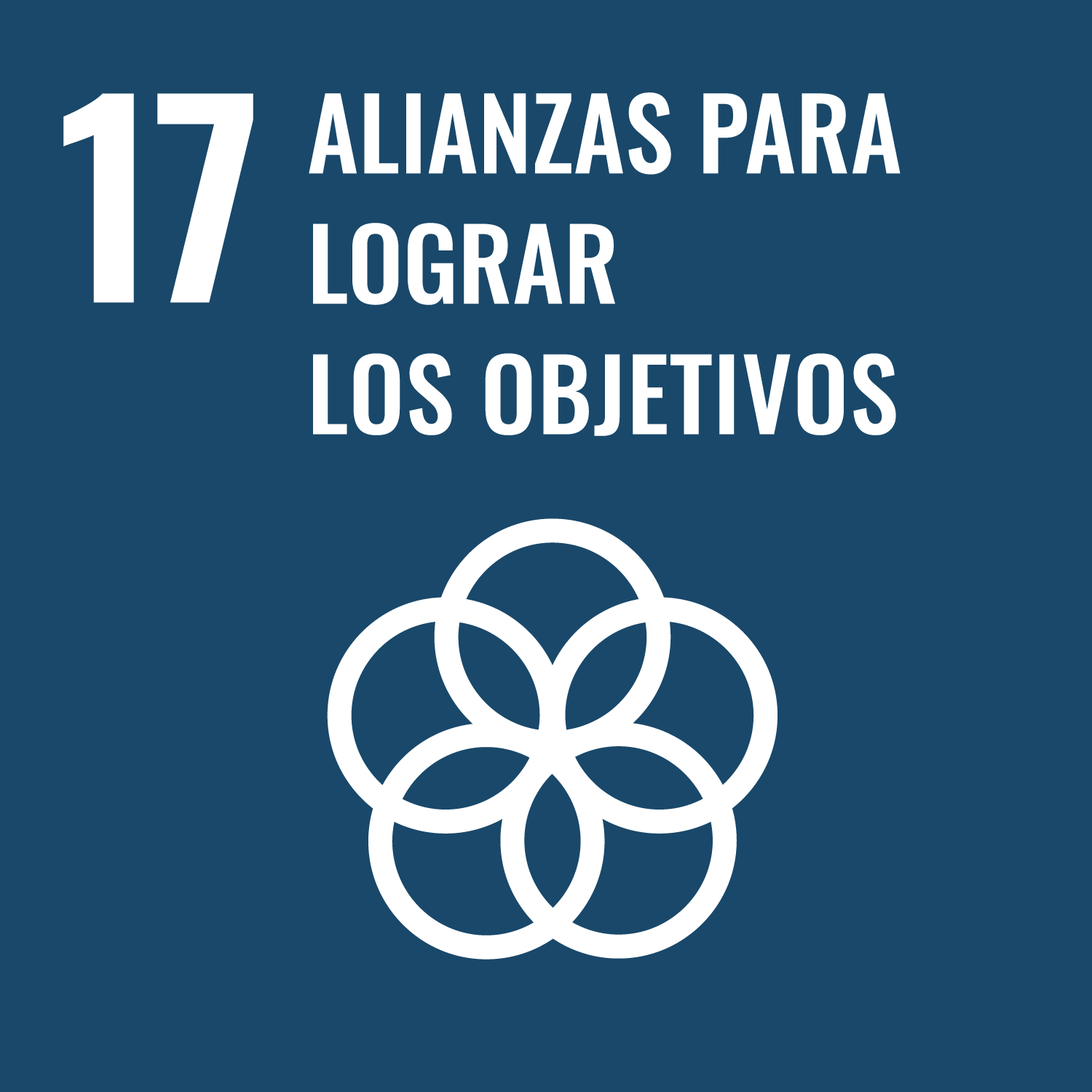 THE NAVANTIA GOAL
Helping revitalise the Global Partnership for Sustainable Development.
OBJECTIVES
Joining Dual Training Model (FP Dual).
Joining Global Compact.
Signing up for CEOs for diversity.
Signing the Luxembourg Declaration.
Joining the Biodiversity Foundation and Forética (in line with the Executive Plan)
WHAT WE'RE DOING
Navantia works closely with all its stakeholders on an ongoing basis in order to create alliances that strengthen a commitment to shared objectives.
More than 6 alliances were signed in 2019:
Dual training, which aims to help apprentices learn more about the sector, improve their professional qualifications and facilitate their entry into the labour market.
United Nations Global Compact, committing to ethical management based on the 10 Global Compact Principles.
CEOs for Diversity, which seeks commitment from the executives of Spain's biggest corporations in promoting inclusion and diversity strategies.
Luxembourg Declaration, through which we have pledged to incorporate the basic principles of promoting health in the workplace.
Companies for Biodiversity, which represents a commitment to working on a sustainable business model that respects the natural world.
Navantia also partnered with Forética in order to promote the incorporation of social and environmental aspects and proper governance in its strategy and management, as well as participating in the Public Companies Sustainability and CSR Action Group.
STANDOUT STATISTICS
+ €137,000 in social contributions across various initiatives reflecting a commitment to society and cultural heritage.
6 alliances signed in 2019