International
In line with its exporting capabilities, Navantia maintains subsidiaries, offices and delegations abroad allowing to work closely with clients and partners in strategic markets.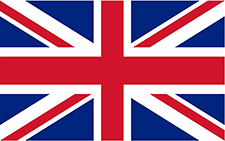 Formed in April 2022, Navantia UK Ltd. is the Navantia affiliate committed to shipbuilding and offshore wind energy in the United Kingdom. Navantia UK is leading the Team Resolute alliance, which will build three logistics vessels (Fleet Solid Support, FSS) for the Royal Fleet Auxiliary (RFA), along with Harland & Wolff and BMT.
CONTACT OF THE CORPORATE OFFICE:
Navantia UK
28-29 Threadneedle St,
London EC2R 8AY
Whitefriars, Lewins Mead
Bristol BS1 2NT

In India, Navantia collaborate in the Scorpene program for the construction of 6 Scorpene Class submarines in the Indian shipyards Mazagon Dock Shipbuilders Ltd. Since 2008, Navantia is involved in the adjudication process of the future construction of 4 LHD vessels, in collaboration with its local partner Larsen & Toubro.
From its branch office in New Delhi, opened in 2013, Navantia keeps enhancing the relationship with the Indian Ministry of Defense and local industry.
CONTACT:
NAVANTIA India Office (SEPI Group)
48 Hanuman Road – 2nd Floor
Connaught Place,
110001 – New Delhi
Tlf: +91 (0) 11 4364 66 89
Email: [email protected]

Navantia has a branch office in Istanbul since 2013, which, in addition to manage the technology transfer program for the construction of a LHD vessel for the Turkish Navy along with our client, the Turkish shipyard Sedef Shipbuilding, also collaborates with local institutions and industry in systems subjects and search for possible future opportunities.
CONTACT:
NAVANTIA Turkey Office
Yesilbağlar Mah. Selvili Sok. No.2,
Helis Beyaz Ofis, A Blok Kat:2 Daire: 209
34890 Pendik / Istanbul (TURKEY)
Phone: +90 216 389 9593 / +90 216 389 0040
Email: [email protected]
Navantia around the world: Istanbul
Navantia employees tell about the work of this company in Istanbul

In 2000, Navantia signed a contract in Norway for the construction of 5 frigates F-310 Fridtjof Nansen class, built in the Ría de Ferrol between 2000 and 2010. Since then, Navantia is carrying out the life cycle support of these frigates, regularly locating in the country the most qualified personnel in this technology. In 2016, a branch office was opened in Bergen.
CONTACT:
Navantia Norway Office
REGUS BUSINESS CENTRE NORGE AS
Office Nr. 206
Strandgaten 209
5004 Bergen
Norway
Email: [email protected]
Navantia around the world: Bergen
Navantia employees tell about the work of this company in Bergen

Navantia is taking part in Saudi Arabia's programme for the construction of 5 corvettes for its Navy, which includes life cycle activities. The programme, which is highly localised, led to the creation of a joint venture with SAMI, an organisation of the Saudi state military industry, dedicated to the integration of combat systems.
An office was established in Riyadh in 2016 and moved to the Riyadh Front Business Park in 2021. This office reinforces the communication with the local ministry of defence and industry for this programme and boosts relations with the Middle Eastern potential customers, detecting future market opportunities in the area. In 2022, another office was opened in Jeddah, where most of the activities related to the corvettes in their life cycle are to be carried out.
CONTACT:
Navantia, S.A., S.M.E. (SEPI Group) – Saudi Arabia Branch
King Khalid Airport Road, Riyadh Front, Building N8 – 1st Floor
Riyadh 13413 | Kingdom of Saudi Arabia

In 2013 Navantia opened its commercial business branch in Rio de Janeiro. Since then, it is presenting opportunities for the most important navy programs of Brazil and the rest of Latin America, offering amphibian ships, frigates, logistic ships, patrol boats, systems and other life cycle support services for their Army's operational ships.
CONTACT:
Avda. Franklin Roosvelt, 115
GR.304-5.20021-120
Río de Janeiro – Brasil
Phone: + 55 21 9999 88187
Email: [email protected]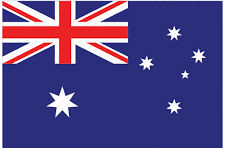 Since the award of the first construction contracts for 2 LHD ships and 3 AWD destroyers in 2007, Australia has trusted in Navantia for many other contracts, such as the construction of 12 high speed landing crafts and 2 AOR ships, as well as the involvement in life cycle support and systems development programs.
In 2012, the subsidiary Navantia Australia Pty Ltd was established, gradually increasing its employees and offices number.
CONTACT CORPORATE OFFICE:
Navantia Australia Pty Ltd Ground Floor 40 Macquarie Street Barton ACT 2600  (Canberra, Australia)
Tlf: + 61 (02) 6269 5900
Email: [email protected]
OTHER NAVANTIA OFFICES IN AUSTRALIA
Melbourne – Naval Engineering and Design Centre.
Sydney – Sustainment Center.
Perth – Sustainment Center
Navantia around the world: Sydney
Navantia employees tell about the work of this company in Sydney
The acquisition, more than 60 years ago, of second hand equipment  shaped the beginning of a relationship with the USA, culminated with the construction of the F-100 frigates. This relationship has evolved into a close collaboration with the US Navy and the American defense industry, performing national and international construction, technology transfer and life cycle support programs for military ships and systems.
From their commercial business branches in Washington, opened in 2018, Navantia continues to foster these strategic relationships within the framework of ongoing and future programs such as the design program for the new future frigates of the US Navy.
CONTACT: 
Navantia USA
2300 Wilson Blvd. Suite 200
Arlington, VA 22201, EE. UU.
Phone: +1 571 216 1617
email: [email protected]