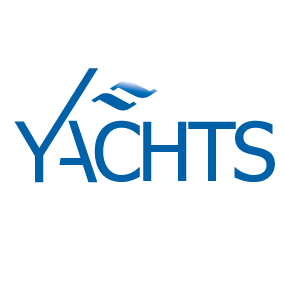 The presentation has taken place in Monaco Yacht Show
Navantia Shiprepairs, leader company in repairs, refit and conversion of all types of ships, and highly specialized in the megayacht market, has launched today in MYS its new logo and website Navantia Yachts (https://yacht.navantia.es/en/home/). The website is a modern environment that enables smooth access to the company and its service.
Navantia's activities include design, construction and integration of high technology vessels and also has three specialized facilities for repairs and maintenance. Cartagena facilities, located at the Mediterranean south coast of Spain are specialized in megayachts, with capacity for lifting and repairing super and megayachts with a 5000 tons lifting capacity and a Synchrolift with 11 parking areas.
The launching of the new website has taken place at the Navantia stand in Monaco Yacht Show and has been conducted by the Navantia Yachts Commercial Department. Paul Varela has introduced the capabilities of the tool and the menus of all the services and support offered. The new web uses infographics to visualize the facilities of the shipyard and includes the Yachtclub, a private space with updated information for the crews about leisure activities in Cartagena.
The megayacht market is strategic for Navantia Shiprepairs, whose dedicated team counts with a long experience and professionality in the sector. Around 15 luxury megayachts are maintained annually, many of which are usual clients.