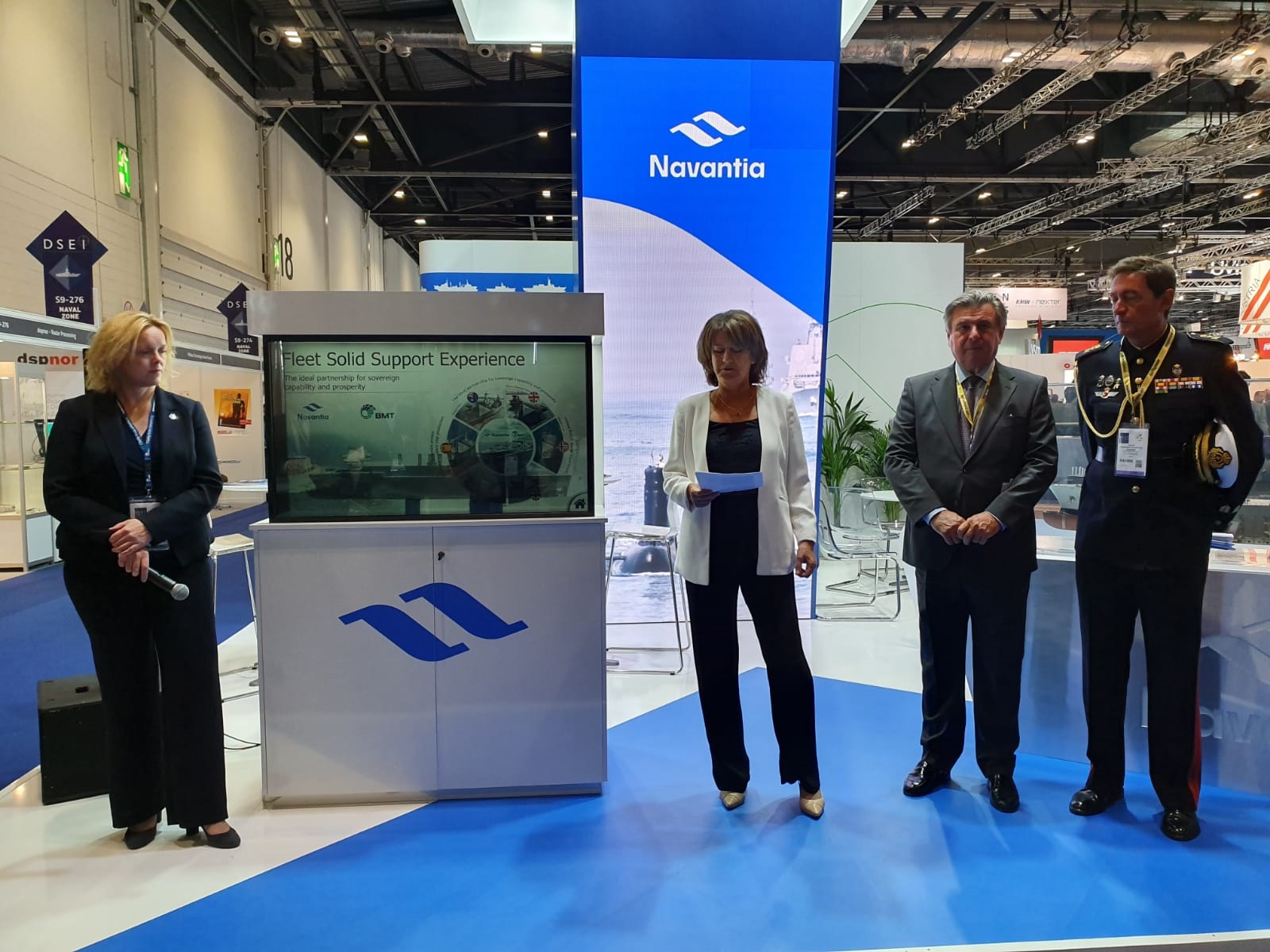 London's 2019 Defence and Security International (DSEI) exhibition has seen Navantia host the presentation of the Navantia-BMT team's proposal for the programme of design and build for up to three Fleet Solid Support (FSS) ships to be operated by the UK Royal Fleet Auxiliary.
Navantia, participating in this tender in partnership with BMT, brings the necessary knowledge, skills and expertise as a worldwide leader in building support ships for navies around the world including the Spanish and the Royal Australian navies. BMT has proven naval design and engineering capability, including support ships for the UK (Tide Class) and Norwegian (HNoMS Maud) defence ministries, and as design partner in the Carrier Alliance. Through the combined strengths of their partnership, the Navantia-BMT proposal assures low technical risk, budget viability and timely delivery.
The launch event, scheduled for Tuesday 10th September at 10:00am on Navantia's stand, S9-270, has seen the unveiling of an interactive zone dedicated to their FSS proposal, where it has been possible to explore and discover the main features of the vessel, and its benefits. This zone will be available throughout the show.
The Navantia-BMT team are committed to UK prosperity and their intention is to enlarge the UK supply chain involvement not only for this project but also for future new-build programmes. To learn more, the UK supply chain has been invited to attend an FSS Suppliers' Session on Friday 13th September at 10:00am in ExCeL's South Gallery Suite, SG3.The team will engage with UK suppliers who seek to contribute to Fleet Solid Support, as well as wider international shipbuilding programmes.