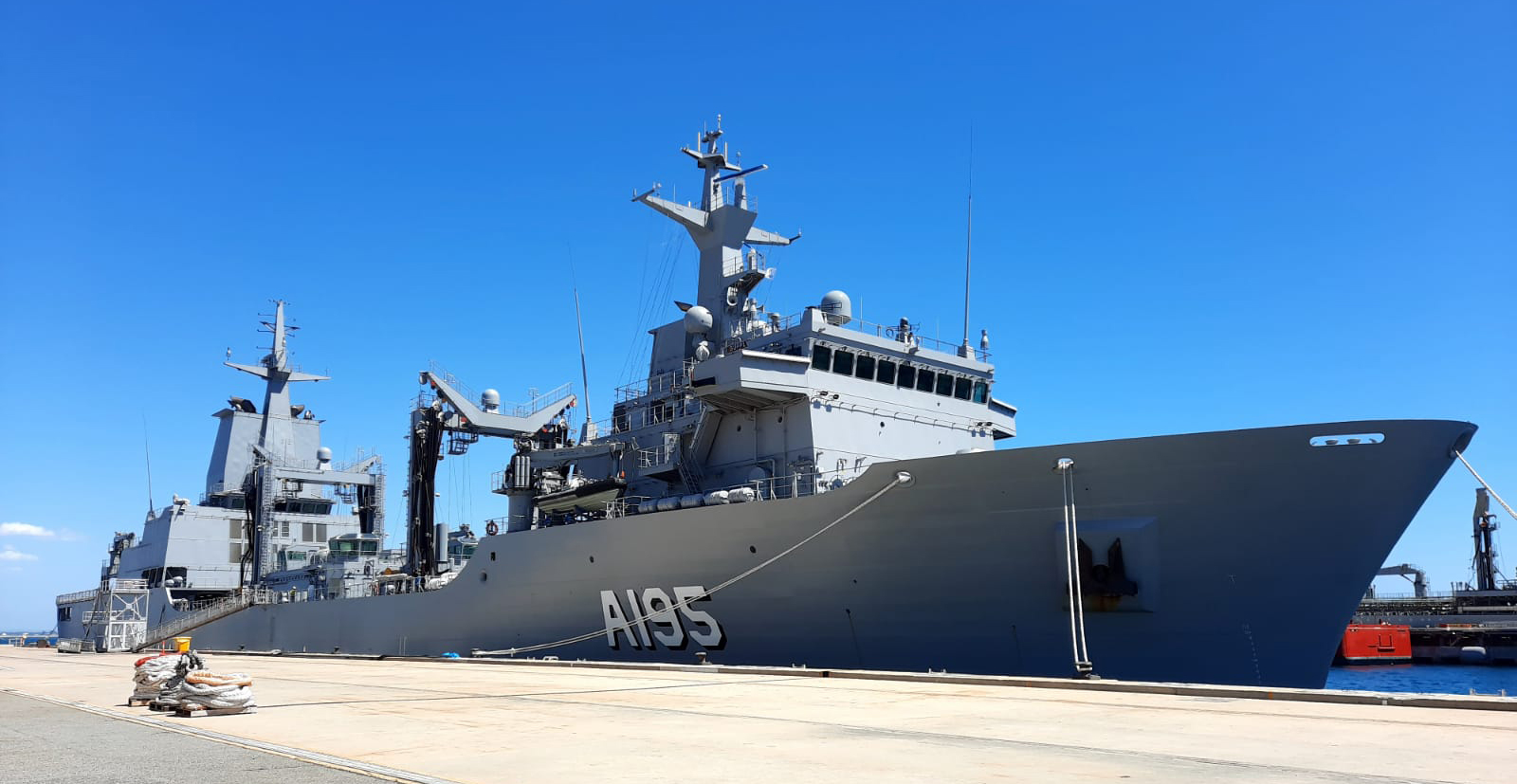 The Australian Department of Defense has signed the AAOR "Supply" acceptance certificate, once Navantia has completed its work on board in this country.
The AAOR "Supply", built in Ferrol and launched in November 2018, left for Australia on 2nd September and after more than a month sailing arrived at its naval base in Garden Island, near the city of Perth in the state of Western Australia.
Besides the workload that this construction has meant to Ferrol shipyard, the contract also includes the support to the life cycle of the two AOR ships for a period of 5 years, which will be carried out by Navantia Australia.
To Navantia, this event means an important new milestone in its internationalization process, especially in Australia, a strategic client, where 19 naval units designed by Navantia will soon be in service, 16 of which have also been built in Spain.