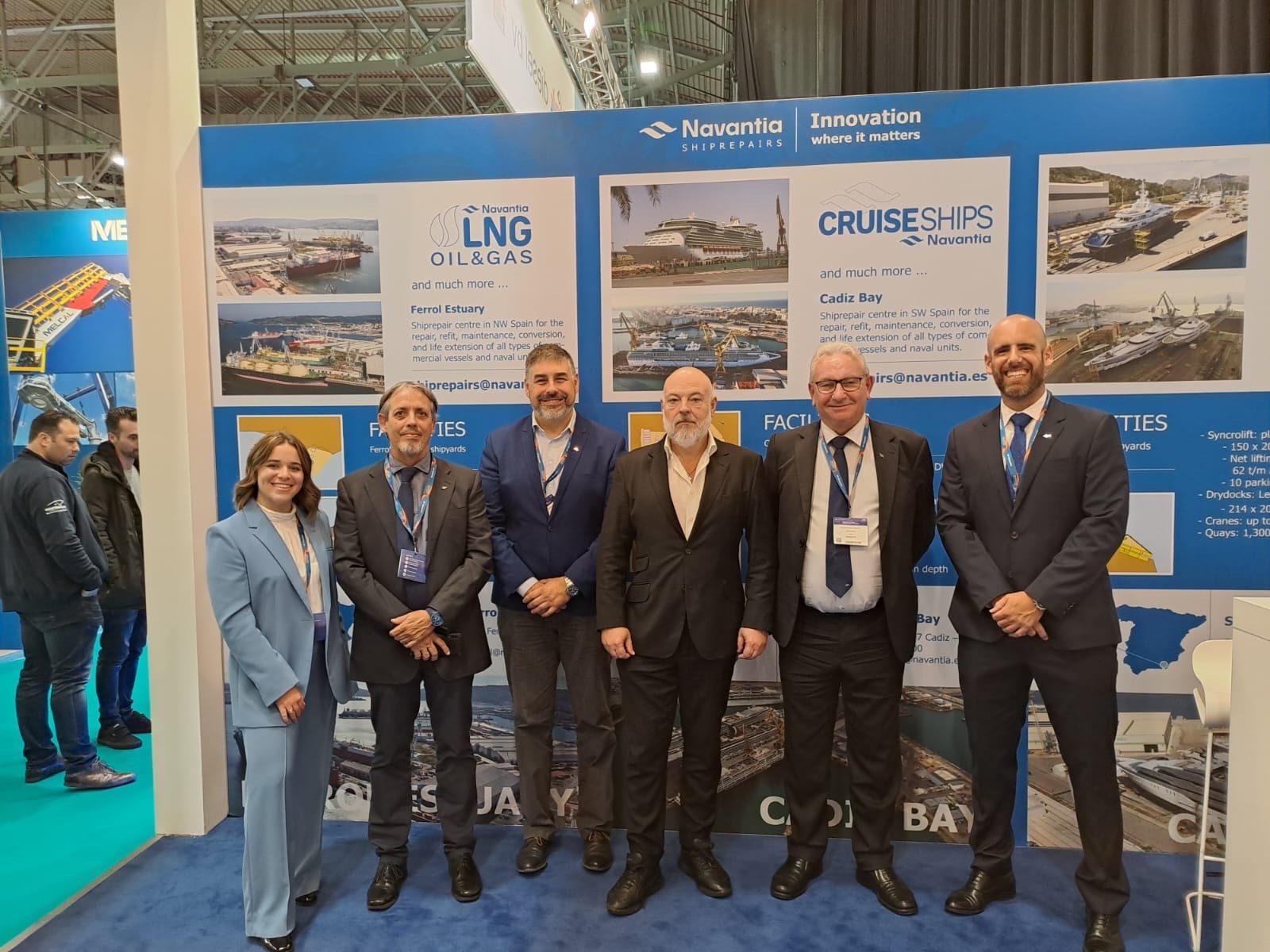 This month, the world of ship repairs, in constant expansion at Navantia, has been represented at Europort, a crucial event for the sector. From 7th to 10th November, our company landed in Rotterdam (Netherlands) to attend another edition of this bianual trade fair.
With a shared stand (with our local agent Engine Partners and the Greek company STOP – Personal Protective Equipment), a Shiprepairs commercial delegation – headed by José Manuel Noya (Commercial Director) and with representatives from the three shipyards – travelled to the event to hold various conversations and meetings with current and potential clients within the sector.
It should be noted that Europort is one of the key exhibitions in the world of ship repair and the most recognised biennial international maritime trade fair in the Netherlands. Therefore, attendance at Europort is a must for our three Shiprepair divisions, with the goal of demonstrating to the Dutch market our extensive experience and strong capabilities in the repair, conversion and maintenance of LNGs, cruise ships, yachts and luxury megayachts.