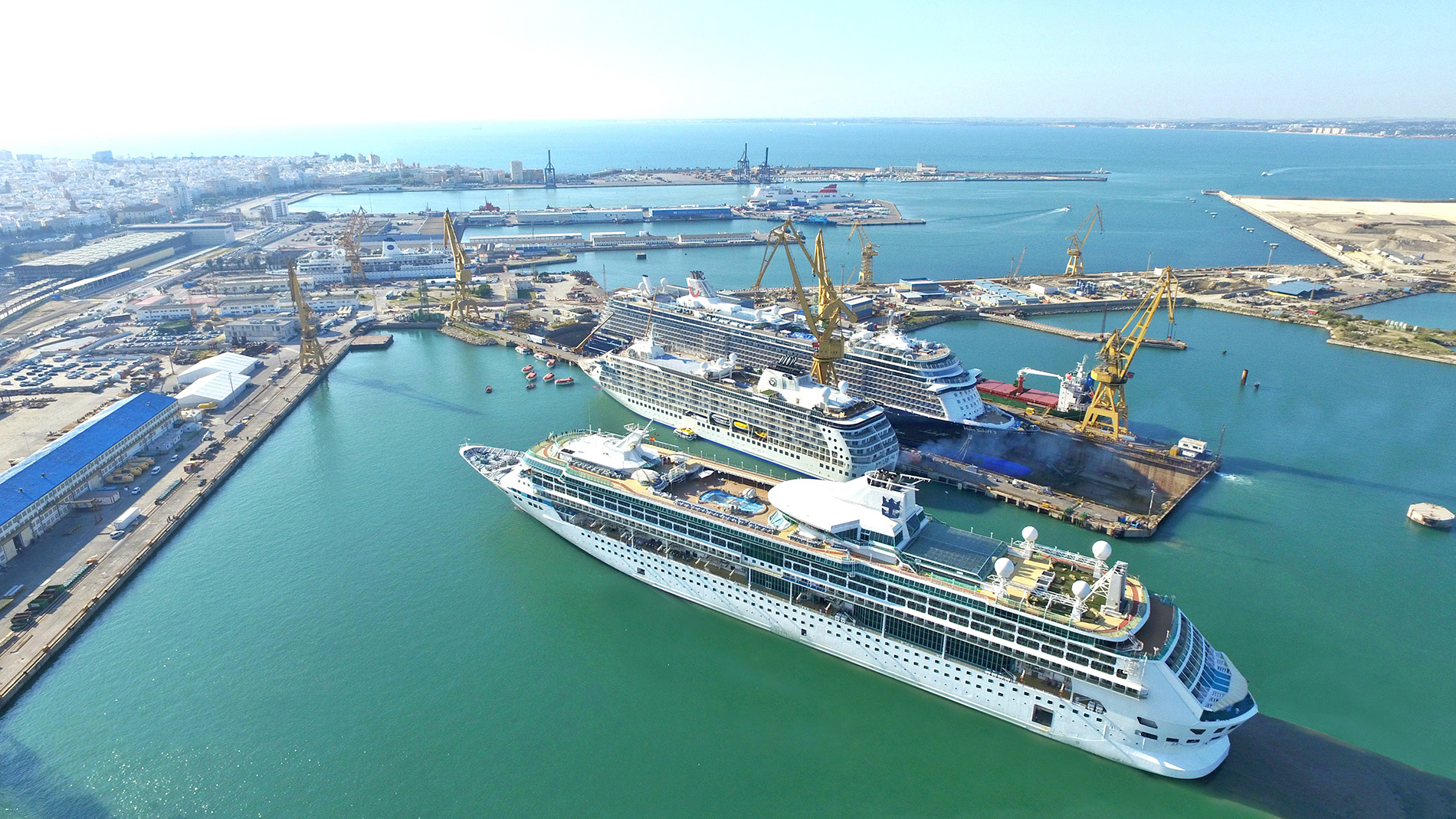 From 25 to 28 April, Navantia will participate in the Seatrade event, the most important cruise fair in the world, which is held in Miami. At this event, the new office that Navantia will open in Miami will be presented, as announced by its chief, Ricardo Domínguez, at the opening of the Exhibition on 10 years of cruise ship repair business in Cádiz.
This exhibition has been held for more than 30 years and Navantia has been joining in during the last 10 years. In this event, Navantia wants to display its capabilities in the repair, conversion, and maintenance of cruise ships.
Navantia counts on its own stand. There, on 27th April at 1 p.m. local time, the event "Taste of Spain" will be held. During the event the commercial office of Navantia Shiprepairs in Miami hold a conference on the topic.
Seatrade is the leading trade fair for companies and organizations seeking or currently doing business with the international cruise industry. The event is expected to bring together the entire cruise industry community. With exhibition space for more than 500 exhibitors from all facets of cruising, visitors can also take advantage of more than 45 hours of networking opportunities and enjoy four packed days of educational conferences.
Last 2021 ended having more than 50 ships already repaired within the Ship Repair Business Unit, of which 18 were large cruise ships. The overhaul of this type of ships during this year involved more than 1.4 million working hours, which means a daily average of 400 employees involved so far.