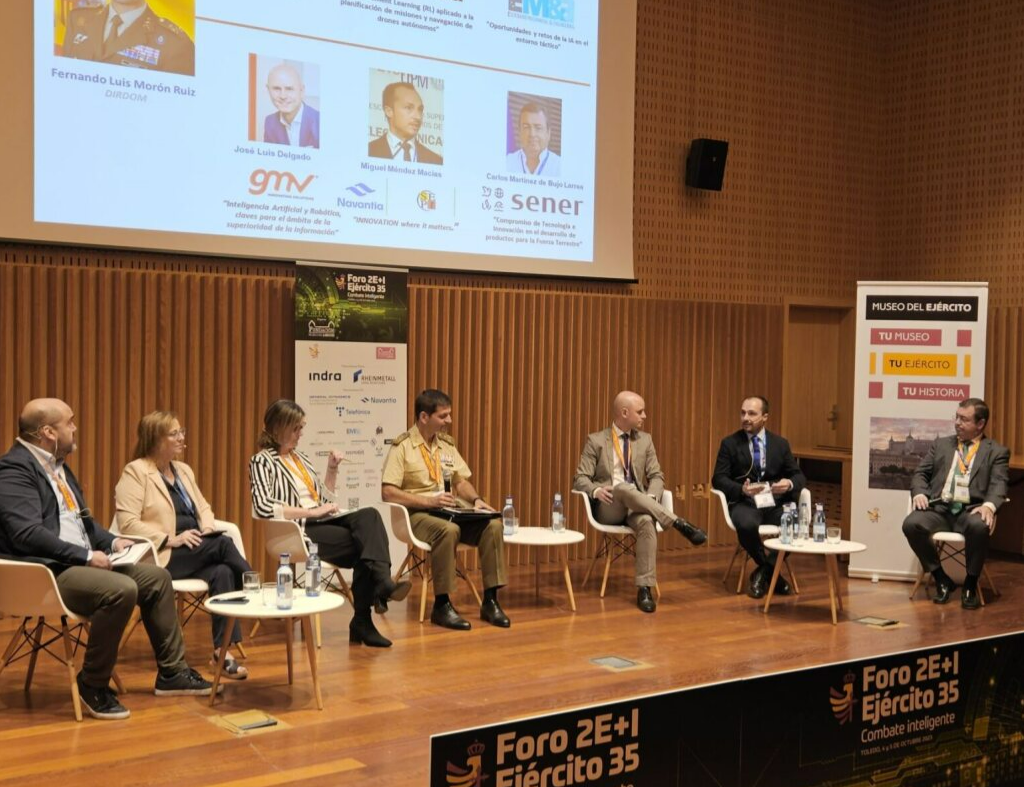 Navantia has actively participated in the sixth edition of the Army 2E+I Forum, which took place at the Army Museum in Toledo on the 4th and 5th of this month. This is a meeting organised by the Army Museum Foundation, which aims to establish permanent contact between the Army, universities and research centres, and industry.
It catalyses the new industrial strategy for defence, based on two main pillars: providing operational capabilities to the Army and improving the industrial and technological development of defence.
The Forum was inaugurated by the Secretary of State for Defence, Mª Amparo Valcarce García, who in her speech made special mention of the Cordoba logistics base, on which work is due to begin shortly. The Secretary visited Navantia's stand at the Forum, together with the MALE, General García de las Hijas, to learn about Navantia's offer for the Spanish Army from the commercial director, José Manuel Mondéjar, and the commercial director of Systems, Javier González Fraile.
Our company also participated in a round table on the capabilities of Artificial Intelligence on the battlefield. Miguel Méndez Macías, Director of Services Engineering at Navantia, together with representatives of other defence companies, debated the importance of AI in the design of predictive systems that speed up decision-making, giving as an example the development of hybrid simulation models on which our company is already working. Miguel Méndez Macías insisted that the Army-Company model must evolve towards an integration of the entire value chain.