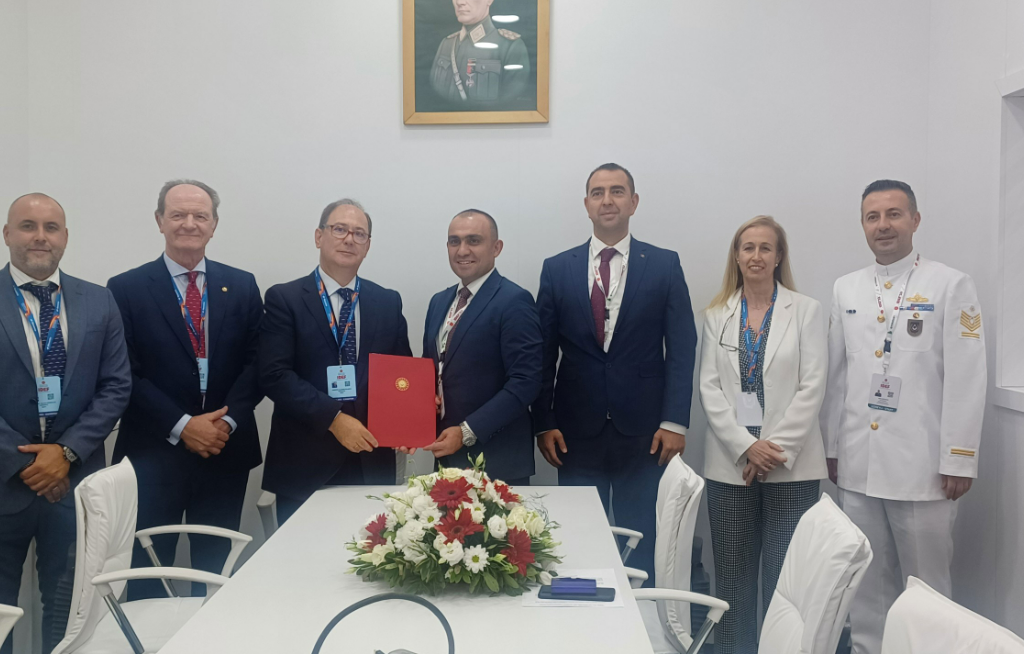 Navantia has participated in the IDEF exhibition in Istanbul from 24 to 28 July, where it has shown through its stand the capabilities, in terms of products and services, that it can offer to the Turkish Navy, one of our preferred customers.
Inaugurated by the country's Minister of Defence and closed by President Erdogan himself, it is an exhibition with an extensive international presence, where Navantia received the visit and support of the Secretary of State for Defence, Amparo Valcarce, and the DGAM, Aniceto Rosique, who were attended by Agustín Álvarez and Javier Romero Caramelo, Director of Shipbuilding and Head of the President's Office, respectively.
Likewise, our local team, headed by Alfonso Valea and the commercial team of the shipbuilding and services areas, have attended different meetings and received key visits for the development of new business opportunities in Turkey. We highlight the signing of the framework pre-agreement for engine spare parts for all the ships of the Turkish Navy, between the director general of shipbuilding of the Ministry of Defence, Cihan Kara, and Agustín Álvarez, as well as the visits of the director of naval platforms of SSB (equivalent to DGAM), Cenk Cumhur Kyikim, of a delegation from the Directorate General of military shipyards and of the vice president of the investment division of NATO.
Navantia signed a contract in 2015 with the Turkish shipyard SEDEF to provide the design, technology transfer, equipment and technical assistance for the local construction of an LHD, based on the Spanish Navy's "Juan Carlos I". In addition to the design, Navantia's scope of supply included a range of equipment and systems, such as engines, turbine and the Integrated Platform Control System. This vessel, TCG "Anadolu", has been in service for some months now and has been seen sailing in waters close to the exhibition centre where the fair was held.