Frigate designers with 22 years of success
Navantia started in 1996 the design of the frigate F-100. 22 years later and with 13 ships of this family built, with different versions and for several countries, the innovative and new frigate F110 aims to maintain Navantia's world leadership position as a designer and builder of frigates and their further life cycle support.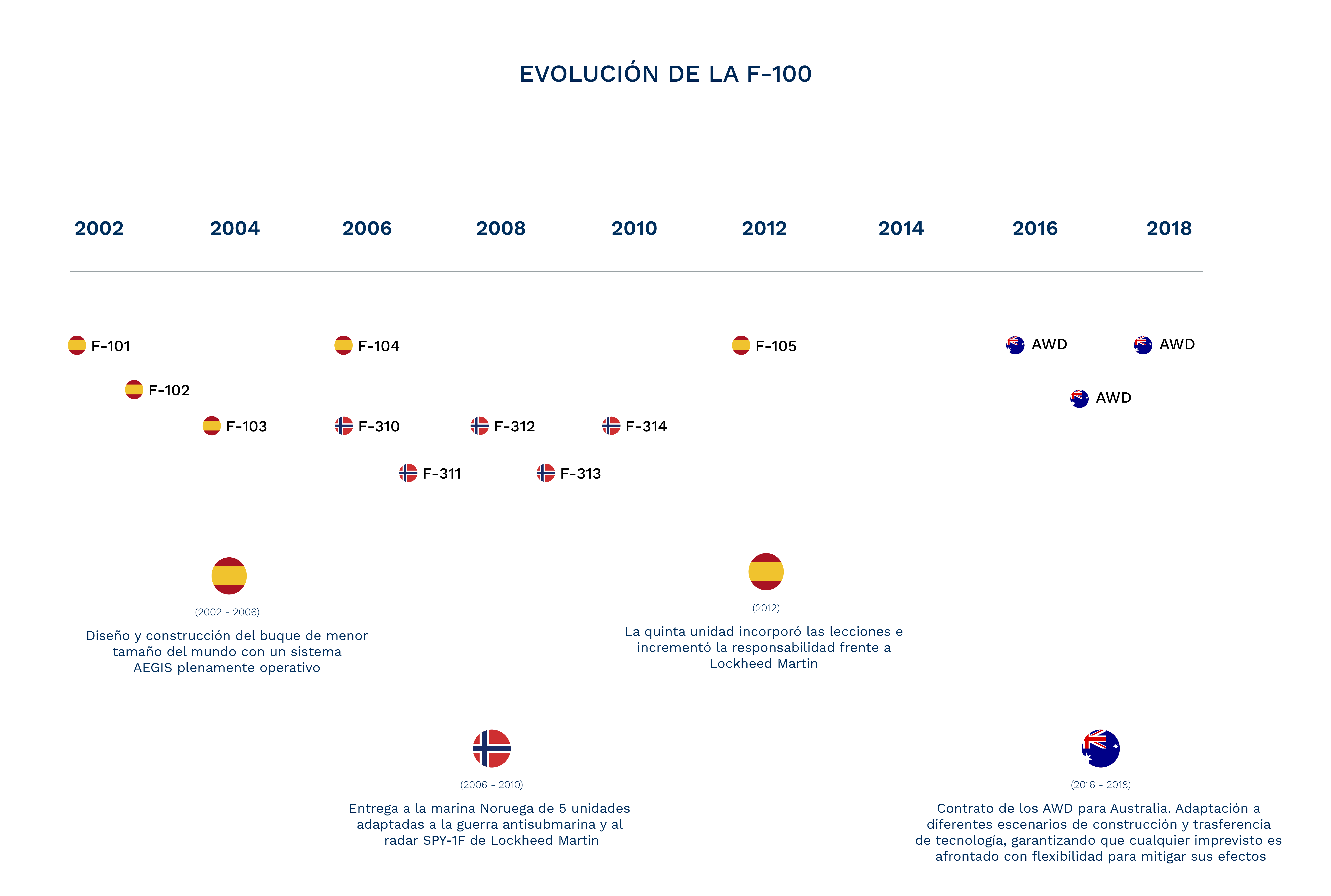 The future F-110 frigate will be a fundamental technological step in the Platform and Combat Systems, as well as the starting point for the incorporation of Industry 4.0 technologies, which will improve the systems management throughout their entire life cycle.
FRIGATES
F100 and the new F110
KNOWING THE HISTORY OF FRAGATAS
NAVANTIA Ferrol
"Fridtjof Nansen" frigate Class
NAVANTIA AUSTRALIA
Launch of the AWD "Hobart"
Our frigates sail the world
ADAPTED AND COVERING ALL NEEDS